News Brief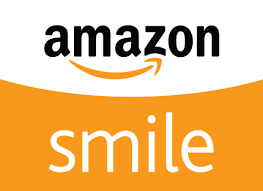 Just in Time for Christmas shopping...You can now donate to TrainRiders/NE by enrolling in the SMILE program at Amazon. For every eligible purchase you make, we'll receive .5% of your purchase price. Go here for more information and after signing up, search for "trainriders northeast" and select it as your preferred non-profit. It costs you nothing but will benefit New England's premier passenger rail advocacy organization. We thank you for your support.
NNEPRA Annual Meeting Celebrates FY2018
Details

Written by TRN Webmaster

TRN Webmaster

Published: 30 October 2018

30 October 2018
The NNEPRA Annual Meeting was filled with the sweet smell of success.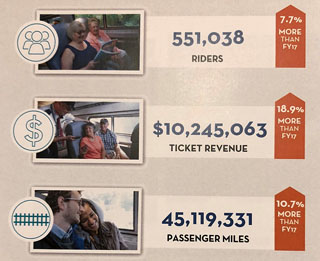 New records were set in FY18 - Ridership (7.7% more than FY17) ticket revenue (18.9% more than FY17) and passenger miles (10.7% more than FY17).
Nine months of FY18 set new ridership records.
The Downeaster maintained one of the highest customer satisfaction ratings in the country in FY18 at 90%.
The Downeaster has transported more than 7.1 million passengers and generated more than $107 million in passenger revenue since the service began on December 14th in 2001.

Executive Director Patricia Quinn announced that after discussions with PanAm, the fifth round-trip to Boston will now originate in Brunswick starting November 12th.
Ms Quinn summarized the good FY18 numbers for TrainRiders/NE.