Welcome to TrainRiders/Northeast
MeDEP Commissioner Creates New Obstacles to NNEPRA's Renewed Storm Water Runoff Application
Details

Published on Thursday, 28 August 2014 23:45
Written by TRN Webmaster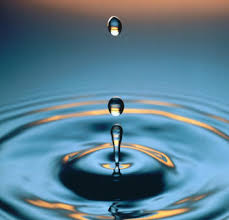 Just when you thought it was safe to go in the water, Commissioner Patricia Aho of the Maine Department of Environmental Protection said, in effect, "Not yet! I have 21 more questions."
NNERPA's renewed application for a storm water runoff permit for the Brunswick Layover Facility was quickly labeled unacceptable and incomplete as new questions were added to the process.
The initial permit has been approved by the DEP. The DEP had even given NNEPRA guidance as to who was an 'abutter.' That permit was ultimately thrown out by a judge who said more 'abutters' needed to be notified. So NNEPRA notified the additional interested parties and refiled the application. NNEPRA then met with the DEP for 2 1/2 hours and discussed the application in detail and answered several of the concerns that the DEP had raised. Then, out of the blue, the DEP struck back after they had assured NNEPRA that they didn't foresee any significant problems. And let's not forget, the Federal Railroad Administration, which has jurisdiction over railroad matters, found 'No Significant Environmental Impact' to the construction of the BLF.
NNEPRA Executive Director Patricia Quinn is quoted in the Bangor News article that she is eager to provide any answers the state requests. The water torture continues.
NNEPRA Exec. Dir. Patricia Quinn Concludes, "We're ready to go" with the BLF Once Storm Water Permit is Approved
Details

Published on Monday, 25 August 2014 23:24
Written by TRN Webmaster
Brunswick Items
Ms. Patricia Quinn, NNEPRA Executive Director, briefed the board on various items, including the Downeaster Brunswick Layover Facility. She reported that she had a 2 1/2 hour meeting with the Maine DEP addressing in particular the storm water permitting process. As a result, the permit has been resubmitted and notification of the abutters has been expanded. This is a 45-day process that allows for public input. The meeting with the DEP addressed several other issues: the water table, air quality and storage of lubricants on the property. None of those issues was considered a problem.
Ms. Quinn met personally with two legislators and talked with a third on the phone regarding their letter suggesting that the layover facility be built in South Portland. She characterized the conversations as productive.
On the issue of idling at the Brunswick Station, Ms. Quinn stated that she was examining a way to reduce the idling time by shifting the current 12:30p arrival to 3:00p. Also, #687 would be shifted to a 6:05p departure from North Station (currently 5:40p) and become the evening train to Brunswick. We were reminded the the BLF is the solution to multiple issues, including this one.
Performance Report - Fiscal Year 2014
From the NNEPRA report: "FY 2014 marked a milestone for the Downeaster, as the 5 million passenger mark was met and exceeded. The year itself was successful with record-breaking ridership exceeding 536,000, which is a 4.6% increase over the previous fiscal year. Increases in ticket revenue were even more significant, exceeding $8.6 million, surpassing the previous year by 6.2%. Customer satisfaction for FY2014 was 93 as compared to Amtrak's overall CS of 86."
July, 2014
July performance reflected the cascading issues of annulled trains and significant delays due mainly to PanAm's continuing tie/ballast/track work. Some 2,000 ties were replaced - in the fall, another 22,000 will be replaced. On Time Performance - 20.10% - reflected the infrastructure problems. While the OTP was miserable, customer satisfaction at 88% exceeded Amtrak overall by 2 points.
Action Alert!
Details

Published on Thursday, 21 August 2014 19:47
Written by TRN Webmaster
ACTION ALERT! ACTION ALERT! ACTION ALERT!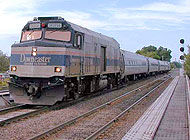 It's time to add your voice as a Downeaster supporter.
Phone calls are still preferred – [Governor Paul LePage – 207-287-3531 or toll free 1-855-721-5203] and simply identify yourself and your town and say that you are calling to have your name added to the list supporting the position of the Northern New England Passenger Rail Authority (NNEPRA) to construct the Downeaster Layover Facility in Brunswick on the site authorized by the Federal Rail Administration (FRA).

You can leave the same message for the Commissioner of Transportation, David Bernhardt at 207-624-3003 or email him at This email address is being protected from spambots. You need JavaScript enabled to view it. .

Thanks for whatever you can do.
Wayne Davis, Chairman
TrainRiders NorthEast
ALERT FOLLOWUP:
One of our board members just dialed the governor's office and reports the following:
"Talked with a very polite woman in the governor's office who passed me on to the 'Governor's Hotline.' Left a recorded message supporting NNEPRA's Brunswick Layover Plans. Keep in mind that the layover facility affects all Downeaster riders regardless of state since the BLF will result in more trains and passengers between Brunswick and Boston. It will also protect the trainsets and maintenance crews from wintry weather. You don't need to be a Mainer to call in and leave your opinion."
Freeport Chamber Sends Letter to Governor in Support of NNEPRA's Brunswick Plans
Details

Published on Wednesday, 20 August 2014 10:51
Written by TRN Webmaster
The Freeport Chamber of Commerce has sent a letter to the governor in support of NNEPRA's Brunswick plans concluding that...
"The Freeport Chamber of Commerce is concerned that the delay of Downeaster service improvements – like the Brunswick layover facility – will harm our local businesses and will have a negative economic impact on the entire region. We, therefore, urge your support of NNEPRA's planned Brunswick facility, which will allow increased ridership and services throughout the region."
===Full letter below===
August 19, 2014
The Honorable Paul LePage
Governor, State of Maine
#1 State House Station
Augusta, Maine 04333-0001
Dear Governor LePage:
The Greater Freeport Chamber of Commerce, representing more than 200 local businesses, fully supports the Northern New England Passenger Rail Authority in their efforts to maintain and increase passenger rail service to Freeport and Brunswick. Business owners in town regularly comment on the positive economic impact that the Downeaster train riders have brought to Freeport.
In 2013, over 16,000 passengers arrived and departed in Freeport. Additionally, over 10,000 inquiries of local businesses have been made at the Train and Visitor Information Center located adjacent to the train platform. The passenger train service has been critically important to the success of the many restaurants, shops, and lodging properties in the area. Freeport is very supportive of the planned layover facility in Brunswick. Having trains overnight and be serviced in Brunswick will allow for the scheduling of more round trips to and from Boston that stop in town.
Read more: Freeport Chamber Sends Letter to Governor in Support of NNEPRA's Brunswick Plans
FreeportUSA Sends Letter to the Governor Supporting NNEPRA's Brunswick Plans
Details

Published on Tuesday, 19 August 2014 14:24
Written by TRN Webmaster
FreeportUSA has sent a letter to Governor LePage regarding the continuing opposition of the Brunswick West Neighborhood Coalition to the location of the Downeaster Layover Facility. FreeportUSA concludes: "It is vital to our community that Amtrak be able to continue providing our only public transportation service. Our organization is certain that any delay or disruption to service would be harmful to our local businesses, the Town of Freeport and our entire region." The full letter is below.
===FreeportUSA Letter===
August 19, 2014
Dear Governor LePage,
I am writing today on behalf of FreeportUSA, a non-profit destination marketing association that represents more than 155 Freeport businesses. We wish to express our enthusiastic support of the Northern New England Passenger Rail Authority. The Amtrak Downeaster has had a positive impact on our community, and we encourage you to continue your support of this service that benefits our residents and guests, alike.
Freeport had been without a public transportation option for more than 10 years prior to November 2012. As a favorite Maine destination to more than 3 million annual visitors, our office fielded thousands of calls from not only Boston and New York (where it's not practical to have a car) but from international visitors who wished to make the trip once they landed. Upon hearing that we could not offer any public transportation options, reactions were always filled with frustration and disbelief. Shortly after Amtrak began service to Freeport, we stopped getting these calls.
The Amtrak Downeaster has helped increase tourism through marketing campaigns that create compelling media about Freeport as a destination. Additionally, the Downeaster supports tourism by leveraging their marketing funds in support of regional and local efforts. The response to the Downeaster service to Freeport has been positive, exceeding daily average ridership projections by 50%.
The Downeaster service is an asset to FreeportUSA and important to the future growth of both our organization and community. Last year, they supported Freeport's Sparkle Celebration by providing two Polar Express-themed train excursions, which FreeportUSA used as a fundraising opportunity and an anchor event in attracting people to Freeport during the holiday shopping season. Special trips were created for Black Friday/Moonlight Madness, resulting in more than 100 shoppers arriving in Freeport between 10 p.m. and 2:30 a.m.
FreeportUSA offices are located at the Freeport Train & Information Center, so we are able to learn firsthand the appreciation that riders have for this service. Residents and guests enjoy the safety, comfort, convenience and economic benefit of train travel. Many Freeport residents regularly use the Amtrak Downeaster as their preferred method to commute/travel to Boston. We frequently hear that the trains heading south to Boston are sold out, and that some travelers have learned it's always important to purchase their tickets ahead of time. Within our community, Amtrak has helped to alleviate traffic jams and parking shortages.
It is vital to our community that Amtrak be able to continue providing our only public transportation service. Our organization is certain that any delay or disruption to service would be harmful to our local businesses, the Town of Freeport and our entire region. It is our hope that with your support, the Amtrak Downeaster will not only continue its service uninterrupted, but will be able to expand its schedule to meet the growing demand.
Sincerely,
Kelly E. Edwards
Executive Director
FreeportUSA
PO Box 452, 23 Depot St.
Freeport, ME 04032
c.c. U.S. Senator Angus King
U.S. Senator Susan Collins
U.S. Representative Chellie Pingree
The Honorable Olympia Snow
State Senator Stan Gersofsky, Senate District #10
State Representative Peter Kent, House District #63
State Representative Charles Priest, House District #65
State Representative Mattie Daughtry, House District #66
State Representative Sara Gideon, House District 106
Commissioner David Bernhardt, Department of Transportation
Carolann Ouellette, Director Maine Office of Tourism
Chief of Staff John McGough
Patricia Quinn, Northern New England Passenger Rail Authority