Welcome to TrainRiders/Northeast
January, 2013 NNEPRA Board Meeting
Details

Published on Wednesday, 02 January 2013 21:34
Written by TRN Webmaster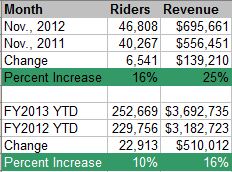 The performance statistics continue to pile up and today's board meeting heard more evidence of the impressive sustained growth of the Downeaster - double-digit growth in ridership and revenue for the month of November.
"Happy New Year" from Wayne Davis
Details

Published on Friday, 28 December 2012 15:08
Written by TRN Webmaster
While wandering through the Maine Mall looking for last minute gift inspirations – listening to the music and being crushed by the crowds, I had a flashback. I'd just entered the central crossing at the mall and for an instant I could picture our RailVision political action committee tables and chairs and the many volunteers collecting signatures for our Passenger Rail Service Act.
Trains Magazine Special Holiday Gift
Details

Parent Category: TRNE News
Published on Thursday, 03 May 2012 22:52
Written by TRN Webmaster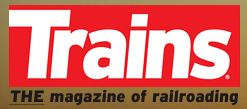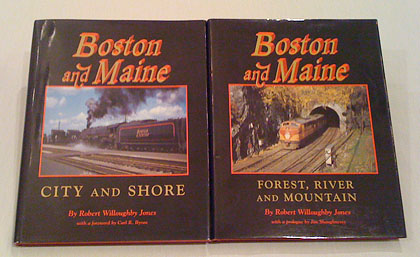 Welcome to our friends from the Trains Magazine weekly newsletter.
TrainRiders/Northeast is a grass roots organization formed in 1989 that initiated legislation that brought the Amtrak Downeaster to the Brunswick-Portland-Boston route thus restoring passenger rail service to Northern New England after a 40-year absence. Our Train Host program consists of volunteers who serve on board the Downeaster as goodwill ambassadors, promoting patronage of "America's Favorite Train", providing passengers with travel and tourist information, assisting train crews in duties as requested by them and encouraging rail safety.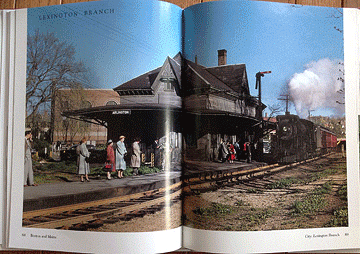 You can relive the days of the Boston & Maine Railroad by purchasing Robert Willoughby Jones' beautifully illustrated books - "City & Shore" and "Forest, River and Mountain". You'll see the 'Age of Steam', the arrival of the diesels, the Budd cars and the closure of this historic passenger rail service. All these photographs are interwoven with a thoroughly nostalgic narrative. They make the perfect holiday gift for you, your family and friends.

If you join and become a member, you'll receive a discount. These two books sell for more than $100 each on Amazon! Here at TrainRiders/NE, they are properly priced and the income goes to support our continuing efforts to upgrade and expand passenger rail service in Northern New England.
Many thanks for your interest. Feel free to explore our site, read our newsletters and join TrainRiders/Northeast.
Downeaster Videos
Details

Published on Tuesday, 10 April 2012 20:40
Written by TRN Webmaster
The Downeaster is one of America's premiere passenger rail services. The Downeaster is known as "America's Favorite Train" with good reason.
Below are six videos currently residing on the Amtrak Downeaster site shot by TRNE Board member William Lord:
Take the Downeaster to Portland
Take the Downeaster to Old Orchard Beach
Take the Downeaster to Saco-Biddeford
Take the Downeaster to our southern beaches - Wells, Ogunquit & York
Commuting on the Downeaster
Take the Downeaster to the Red Sox
The Downeaster in Winter - "Neither rain, nor snow..."
Why do riders take the Downeaster?
TRN Train Hosts Gather for Annual Luncheon with NNEPRA
Details

Parent Category: TRN
Published on Tuesday, 05 July 2011 15:54
Written by TRN Webmaster
Once a year our Train Hosts meet with NNEPRA to discuss specifics of the program and how best to improve performance. Their presence on the Downeaster gives the train its unique character as they assist passengers with useful information about their destinations.
Whether it's a day trip to Boston, Portland, Freeport, Brunswick or stops in between, Train Hosts have the answers and go out of their way to assist passengers with more challenging issues: "Let me point you to the Orange Line and the quickest way to South Station...I'll carry that extra suitcase to the platform...Let me help you with the wheelchair."
The accompanying video gives you an inside look at our hosts in action. Don't be surprised to find a well-known rider on board.
You can get onboard by joining today. TrainRiders/Northeast Volunteer Host Program.