Our New Vision
TrainRiders Northeast brought the Downeaster to Portland, ME in 2001 and Brunswick ME in 2012. Our New Vision: An across-the-platform Amtrak connection at Boston's North Station, serving Worcester, Springfield, Hartford, New Haven & New York's Penn Station (Moynihan Train Hall). Our continued success depends on your donation. Use our PayPal button to help us reach this goal. Many thanks for your continued support. Wayne Davis, Chairman
Maine Legislature Moves Closer to Studying Expanded Passenger Rail Service to Lewiston-Auburn and Bangor
Details

Created: 11 June 2021

11 June 2021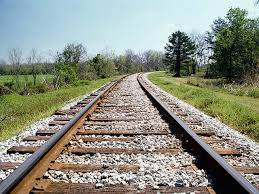 There are two overlapping bills in the ME Legislature this session to launch feasibility studies of expanding passenger rail service to Lewiston-Auburn and Bangor. Each designates the MEDOT to shepherd the effort with an appropriation of $180,000, some of which would be offset from Lewison-Auburn buy-ins. The DOT is to provide "an economic evaluation of commuter and passenger rail service" on the routes by next March.
There are estimates of upwards of $300 million needed to improve track, roadbed, signaling, station stops, equipment and mitigate any environmental impact.
Municipal authorities along the route have universally endorsed the proposals and supporters in the Legislature note that "time is of the essence" as the US Congress is expected to approve a $1 billion-plus infrastructure bill and federal passenger rail monies could pay for 80% of the expansion costs. TrainRiders/NE has, since its founding in 1989, supported the expansion of service to L-A and Bangor.
More from thePortland Press Herald.