TRNE
TRNE
Details

Created: 15 December 2020

15 December 2020

Hits: 100

100
Congratulations to our favorite train and its fabulous managerial staffs at Amtrak and NNEPRA!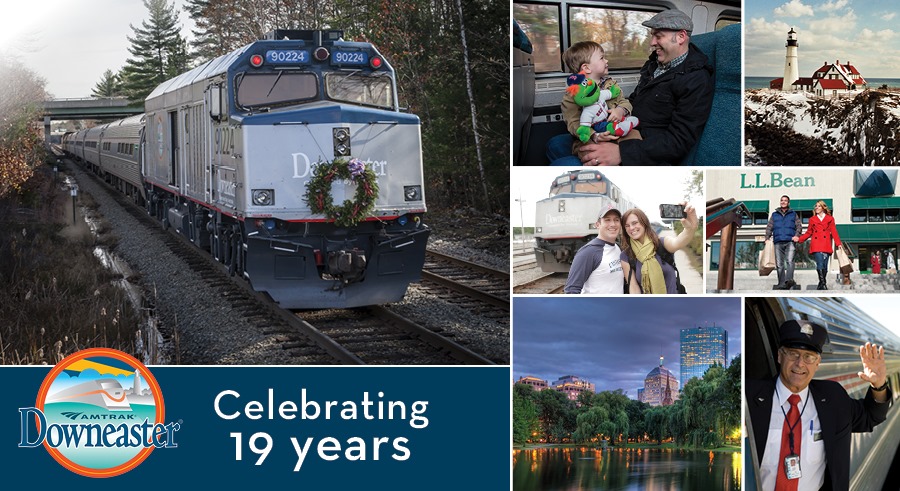 Back in 1989, Wayne Davis led a group of 21 Maine/NH citizens that created our grassroots non-profit. They organized a citizen's petition that urged the legislature to support passenger rail in Maine. It took 12 years of constant work with government officials in Maine and ultimately with Amtrak and the US Congress to get 'America's Favorite Train' on the tracks. Our history of accomplishment, which brought the Downeaster to northern New England, continues today with plans to extend connecting service to New York City.
From Wayne Davis: "I'm reminded of that exciting moment 19 years ago today when the dreams of 21 citizens, backed by nearly 90,000 Maine taxpayers made our Downeaster service possible. Since then "America's Favorite Train" has carried nearly 8 Million passengers and despite covid19's temporary setback, TNE hopes the train will again be carrying 2,000 passengers a day."
Details

Created: 28 March 2020

28 March 2020

Hits: 1099

1099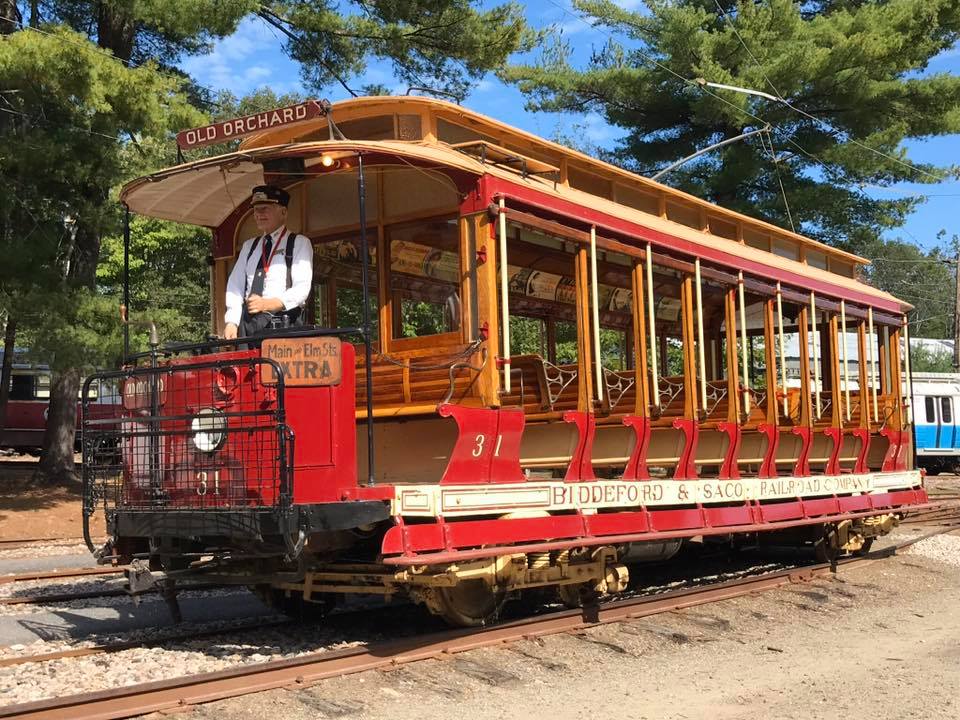 John Middleton, a long-serving and dedicated member of TrainRiders/NE, passed away on March 21st. John was 95. John was an exemplary Train Host as well as the manager of our membership list. He was also on the board of the Trolley Musem in Kennebunkport, The picture, from the museum, captures his passion for rail transportation.
John's son, David, provided the following obituary.
Details

Created: 16 December 2016

16 December 2016

Hits: 11798

11798

The 28th Annual Meeting of TrainRiders/Northeast welcomed 100 attendees at the Clarion Hotel in Portland (next to the Transportation Center). Many of those came by train, so it was a quick walk from the station to the hotel.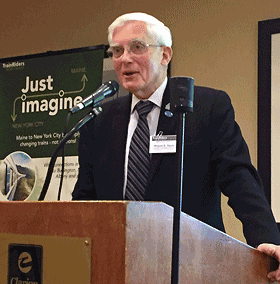 Senator Angus King saluted the Downeaster and TrainRiders/NE in a video presentation, complementing Wayne Davis for his vision and passion. Watch his comments here.
Eugene Skoropowski, Sr VP of Operations for All Aboard Florida's "Brightline", was the guest speaker. Gene's expertise is putting Florida on the map as a passenger-train-friendly state. He gave an impressive PowerPoint presentation, the slides of which can be viewed here.