Our New Vision
TrainRiders Northeast brought the Downeaster to Portland, ME in 2001 and Brunswick ME in 2012. Our New Vision: An across-the-platform Amtrak connection at Boston's North Station, serving Worcester, Springfield, Hartford, New Haven & New York's Penn Station (Moynihan Train Hall). Our continued success depends on your donation. Use our PayPal button to help us reach this goal. Many thanks for your continued support. Wayne Davis, Chairman
Progress in NH for Commuter Rail
Details

Created: 20 July 2019

20 July 2019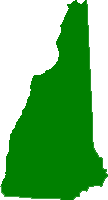 Year after year, NH rail advocates have tried but failed to access federal money to analyze the viability of passenger rail service from Boston to Nashua and Manchester (Dover, Durham and Exeter are already served by the Maine-sponsored Amtrak Downeaster).
This year is different - strong support in the Legislature and no veto from the governor's office!
The following is from Bob Hall, TrainRiders/NE's Vice-Chair and long-time advocate for expanded passenger rail service in the Granite State.
July 2019 marked the first signs by the State of New Hampshire of support for the return of rail passenger service to the Merrimack Valley communities of Nashua and Manchester. Trainriders/Northeast along with many other local and state organizations, businesses residents and elected officials as well as educational communities have long advocated for such service.
Senate Bill 241 after affirmative votes in both the New Hampshire House and Senate was allowed to become law by Governor Chris Sununu without his signature. This action will allow policymakers to make informed decisions as steps are taken to restoring passenger rail. No money will be used from the New Hampshire General fund rather this bill allows New Hampshire DOT to use the state's abundance of highway toll credits.
Several Downeaster Stories in the Press
Details

Created: 14 July 2019

14 July 2019
We've recently seen two stories that warrant sharing on our website.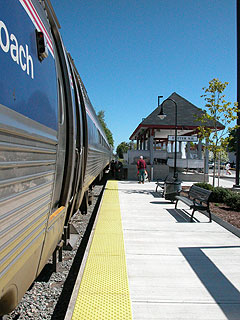 First, a possible stop in West Falmouth has been discussed by Falmouth town councilors and NNEPRA Executive Director Patricia Quinn. Councilors were reported to be eager to explore the addition of a train platform. It would be located adjacent to the West Falmouth Crossing shopping center. The story appeared in the Press Herald. Go here for the details.
Further down the line, the Town of Exeter is considering charging for parking at their train station. It's been free since the Downeaster service began in December of 2001. Needless to say, the proposal has caused considerable concern among many of the passengers. More on this story in SeacoastOnLine.
Both stories are also on our Facebook page, where you're invited to comment.
Wayne Davis Hosts Apprentice Chef as She Starts 21-City 'Amazing Restaurants Tour' on Amtrak
Details

Created: 06 July 2019

06 July 2019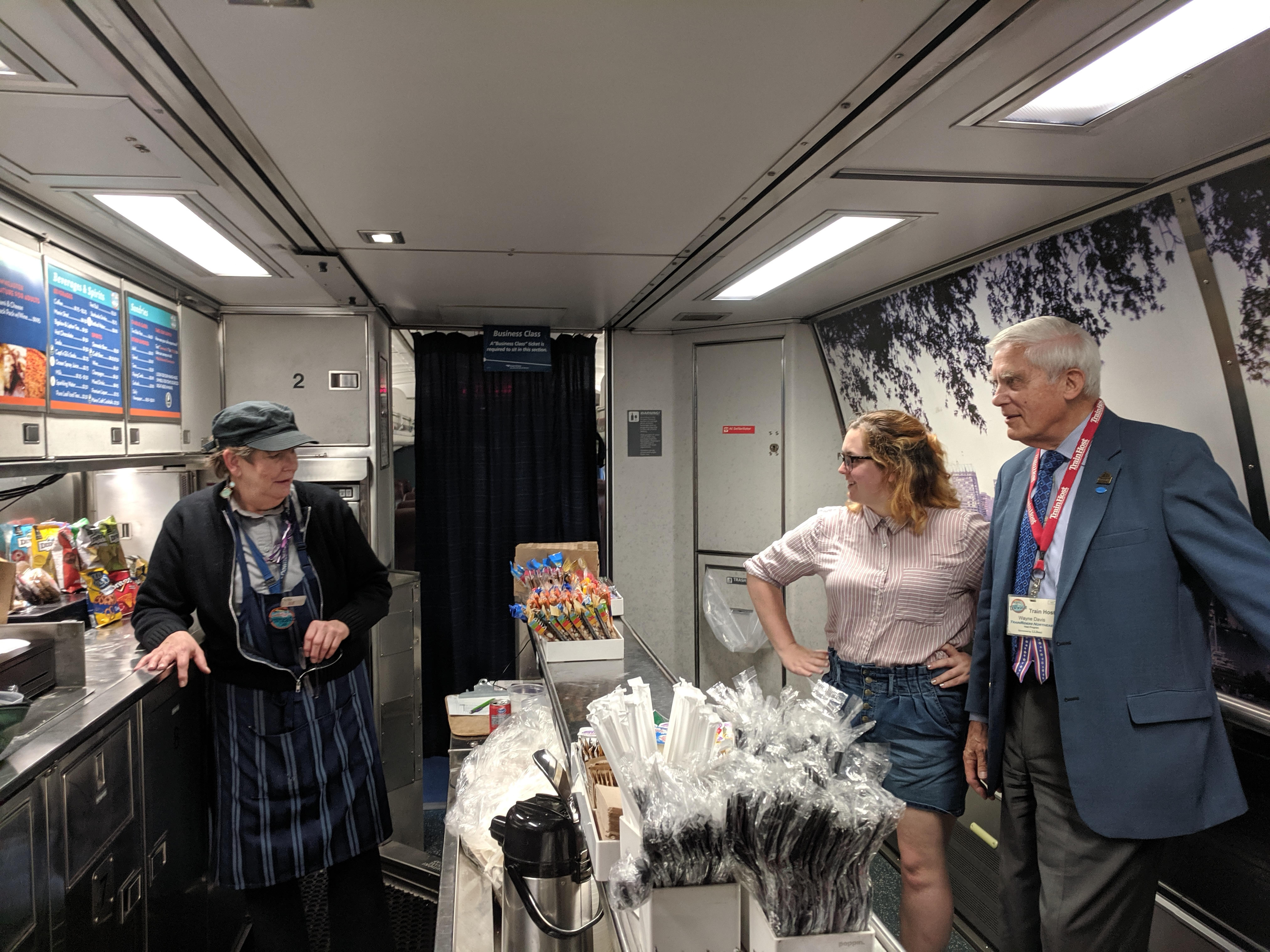 Each rider on the Amtrak Downeaster has a unique story to tell - and so does Madison Butler.
Recently, Wayne Davis of TrainRiders/NE hosted apprentice chef 'Madi' Butler on a short trip from Portland to Freeport as she began her fascinating food search via Amtrak. It's a 50-day adventure, visiting 21 cities under the auspices of the Rail Passengers Association (RPA). It began in Maine and will end in California.
Read more: Wayne Davis Hosts Apprentice Chef as She Starts 21-City 'Amazing Restaurants Tour' on Amtrak
President Trump Threatens to Veto the Transportation Bill Because of Increased Amtrak Funding!!!
Details

Created: 19 June 2019

19 June 2019
From the Rail Passengers Association: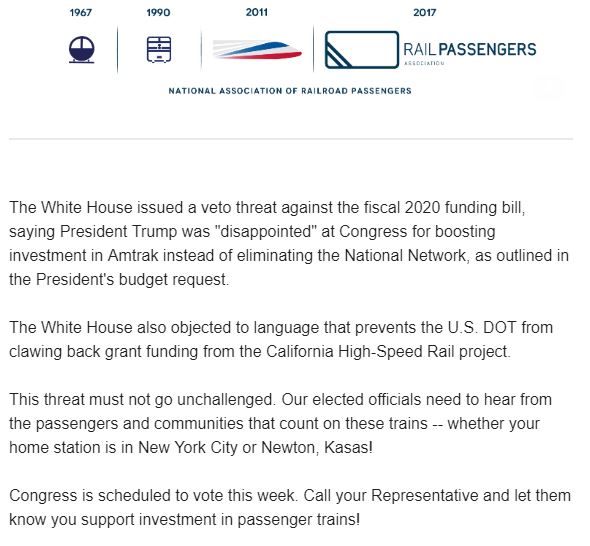 Proposed Downeaster Rockland Extension Not Happening This Summer
Details

Created: 10 June 2019

10 June 2019
From the Portland Press Herald:
"Midcoast passenger rail shelved for 2nd season


Plans for limited passenger rail service to the mid-coast during the summer have been shelved for the second consecutive year.


Patricia Quinn, executive director of the Northern New England Passenger Rail Authority, informed communities of the decision Monday.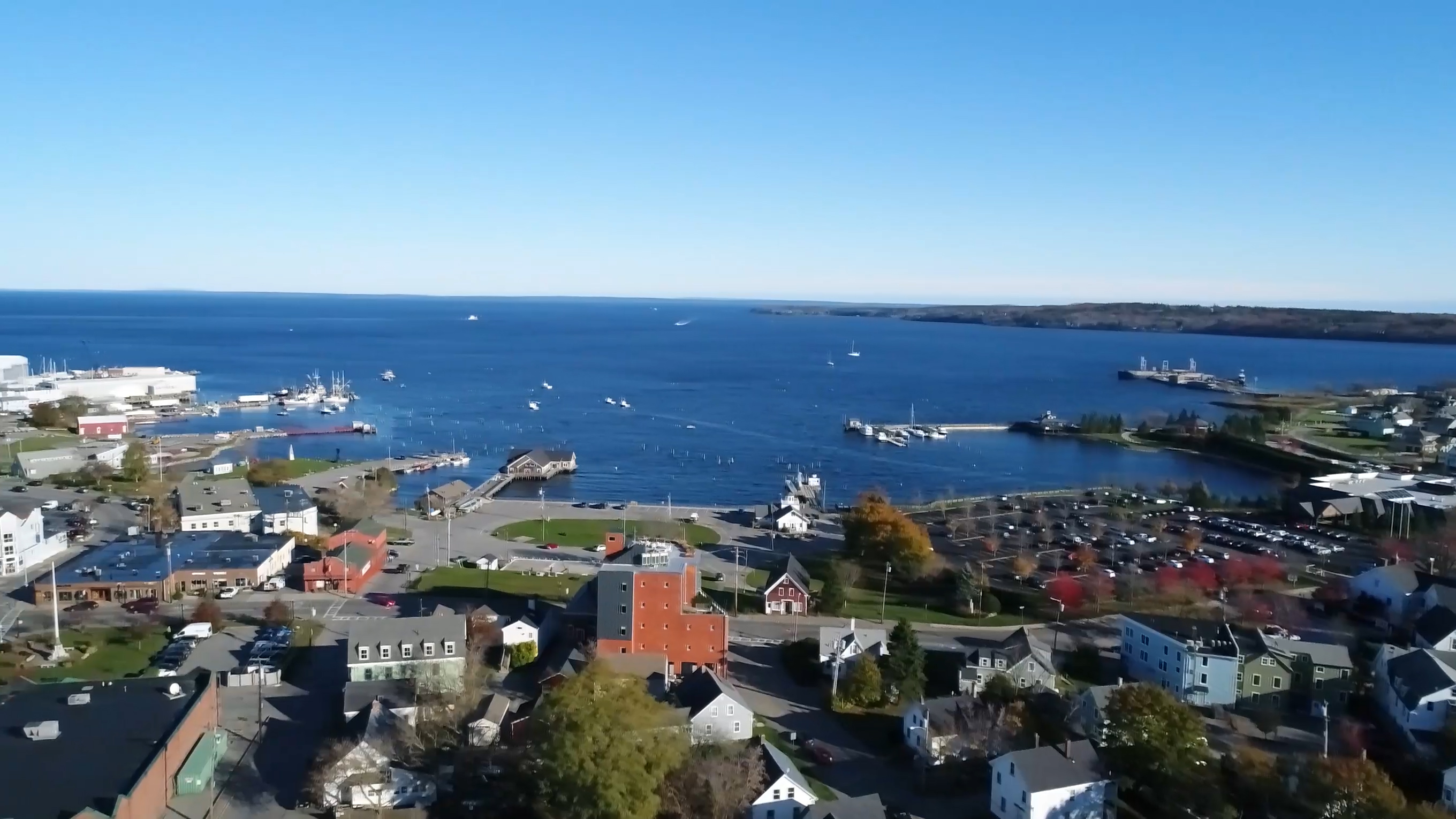 We are very disappointed, but still believe this is a great opportunity and will continue to actively pursue it," Quinn said in her email.

Quinn said that despite efforts of the rail authority, it was simply not possible to begin seasonal passenger service this summer.

"There are many regulatory requirements which need to get settled, and although progress continues to be made, there simply is not enough time to
qualify crews and do the other work necessary to commence service in time for the summer season," the executive director stated in her message.

The Rail Authority had to reach an agreement both with Amtrak, which operates the passenger service, and with Central Maine and Quebec
Railway, which leases the 58-mile Brunswick-to-Rockland line for moving freight.

The lack of a safety assessment of the tracks was the reason given last year when a proposed pilot project failed to move ahead."