Our New Vision
TrainRiders Northeast brought the Downeaster to Portland, ME in 2001 and Brunswick ME in 2012. Our New Vision: An across-the-platform Amtrak connection at Boston's North Station, serving Worcester, Springfield, Hartford, New Haven & New York's Penn Station (Moynihan Train Hall). Our continued success depends on your donation. Use our PayPal button to help us reach this goal. Many thanks for your continued support. Wayne Davis, Chairman
Trains Magazine Article Reported That Amtrak Would Halt Service on All Non-PTC Routes - That Included the Downeaster! Amtrak Issued a "Clarification"
Details

Created: 28 August 2018

28 August 2018
An article in Trains Magazine set off a firestorm of conflicting statements and nationwide pushback after it stated that the Amtrak Board had decided not to run service on trackage that is not Positive Train Control equipped after December 31st of this year!


This would have eliminated Amtrak service on the Downeaster route and seven other essential Amtrak services.


TrainRiders/NE along with other grassroots passenger rail organizations joined with the Rail Passengers Association to demand clarification from Amtrak as the story contradicts Amtrak's previous position that risk assessments would be conducted to determine what adjustments might be needed on non-PTC trackage.


Trains Magazine has now received "clarification" from Amtrak top management:
"Amtrak spokesman Marc Magliari tells Trains News Wire, "where PTC is not implemented and operational, it is expected that nearly all carriers will qualify for an alternative PTC implementation schedule under law.


"For those carriers and routes operating under an extension or under an FRA-approved exemption, Amtrak is performing risk analyses and developing strategies for enhancing safety on a route-by-route basis to ensure that there is a single level of safety across the Amtrak network.


"For those very limited routes where a host may not achieve an alternative schedule by year's end, Amtrak will suspend service and may seek alternative modes of service until such routes come into compliance."

NNEPRA and Amtrak have been conducting a risk assessment of the Downeaster route and, according to a knowledgeable source, preliminary results do not indicate any factors which would jeopardize the Downeaster Service.
NNEPRA's 2018 Fiscal Year Ends with Strong Numbers
Details

Created: 30 July 2018

30 July 2018
The NNEPRA Board heard an impressive report on FY2018, which came to an end on June 30th.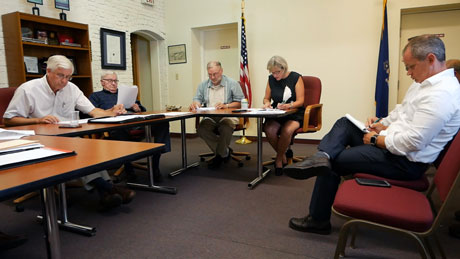 Executive Director Patricia Quinn pointed out that FY2018 was the second strongest period in the Downeaster's history, missing setting a new record by just 5,000 riders. Ridership grew 7.75% over FY2017. There was also good news on ticket revenue. It came in at $10,245,061 - exceeding $10 million for the first time and the previous fiscal year by $1,624,943 or nearly 19%!
Ontime performance continued to be a problem. So far this calendar year it has averaged 70%. NNEPRA, Amtrak and PanAM will be meeting soon to how best to address the problem.
The Downeaster's overall customer satisfaction continued to outpace Amtrak nationally, 90-83.
NNEPRA June Board Meeting - Ridership/Revenue Growth and Kennebunk Stop Presentation
Details

Created: 26 June 2018

26 June 2018

Ridership/Revenue: NNEPRA Executive Director Patricia Quinn reported on 11 months of FY2018. Ridership is already ahead of FY2017 by 37,013. It's now half a million! Revenue is $1,464,665 ahead of the same 11-month period in FY2017! No matter how you figure it, the Downeaster continues its solid growth. May on-time performance came in at a disappointing 68% while May Overall All Customer Satisfaction hit 90 (Amtrak's overall percentage was 78).
Fall Construction: This fall will see construction projects that will reduce expected ridership/revenue as some 15,000 ties will be replaced between Wells and Dover, necessitating busing between the two stations. In addition, there will be an extensive outage in Saco as bridge timbers across the Saco River are replaced along with the Main Street crossing.
Kennebunk Downeaster Stop: This month the Kennebunk Board of Selectmen voted, by a 6-0 tally, to officially request of NNEPRA a seasonal stop. This action has been four plus years in the making but was welcomed by the board as "serving more Mainers with passenger rail."
TrainRiders/NE talked with Ms. Quinn about the expected 2019 service (contracts still need to be written and signed). Three town officials, including the Interim Economic Development Director Jim Black, presented their modified proposal to the board.
Six of the ten trains will likely be stopping in Kennebunk though Ms. Quinn noted that the specific trains have yet to be identified.. #680 will not be one of them because it is already sold out on a regular basis.
Senate Appropriations Committee Calls for More Public Transparency in Amtrak Funding Bill
Details

Created: 09 June 2018

09 June 2018
Thursday, the full Senate Appropriations Committee approved the FY2019 transportation bill which came out of Senator Collins' subcommittee. The Committee report accompanying that bill includes the following language: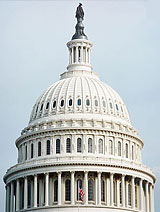 Improving Communication with Stakeholders The Committee applauds Amtrak's efforts to make itself financially more sustainable through a business-like approach to its operations. However, the Committee is concerned that the Corporation is failing to communicate adequately with the public prior to making service changes that have significant impacts on its ridership and the communities it serves.
This past year, Amtrak made a series of changes to longstanding policies governing charter trains, special trains, station agents, and private cars. Many of these changes were justified adjustments to services that were costly or interfered with the operation of Amtrak's regularly scheduled passenger trains. However, the Committee is concerned that Amtrak unveiled these decisions without giving members of the public time to react or register their opinions.
Read more: Senate Appropriations Committee Calls for More Public Transparency in Amtrak Funding Bill
Amtrak Service Nationwide Under Assault by AMTRAK!
Details

Created: 17 May 2018

17 May 2018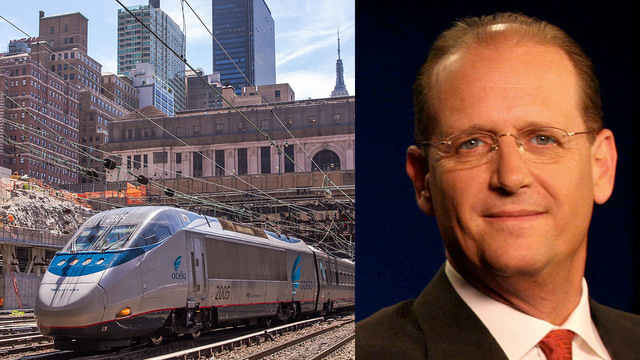 Richard Anderson became president of Amtrak last July, and served as co-chief executive officer with retired railroad president Wick Moorman until last December, when he became the sole occupant of that position as well, serving without a salary. Prior to that, he had served as CEO at Delta Airlines from 2007-2016, when he became executive chairman at that company.
Mr. Anderson's early messages seemed reasonable and even encouraging, recognizing the need for infrastructure improvements, better equipment, and higher speeds, as well as indicating that privatization of the service would probably not work. Now, however, his actions are causing rumblings among those, such as TrainRiders NE, who want passenger rail service to survive and thrive in this country. His steps include:
Elimination of discounts for veterans and AAA members.
Elimination of the Coastal Starlight Parlor cars (and calling for them to be sold as scrap to boot)
Elimination of in-train tour guides on some western trains
Elimination of private cars and private charter runs
Proposed elimination and scrapping of the dome car which has joined the Downeaster for the past two years to much acclaim and popularity
Elimination, starting on June 1 of dining cars on the Lake Shore Limited between Boston and New York City to Chicago, as well as on the Capitol Limited between Washington, DC and Chicago, leaving sleeping car passengers with "chilled" meals to eat in their compartments, (contemporary cuisine they're calling it) and coach passengers will have access only to a café car for these overnight trains

Read more: Amtrak Service Nationwide Under Assault by AMTRAK!