Welcome to TrainRiders/Northeast
Brunswick Passes on Taking a Position on Downeaster Plug-in Issue
Details

Published on Tuesday, 05 May 2015 03:36
Written by TRN Webmaster
The Brunswick Town Council met Monday night to discuss how best to address the idling of Amtrak trains in their community. This was the result of a bill, sponsored by Sen Gerzofsky of Brunswick, that would restrict idling of passenger train engines to 30 minutes. The Legislature's Transportation Committee had tabled that bill requesting that NNEPRA move forward with idling-reduction technology and work with Brunswick on where it would be located.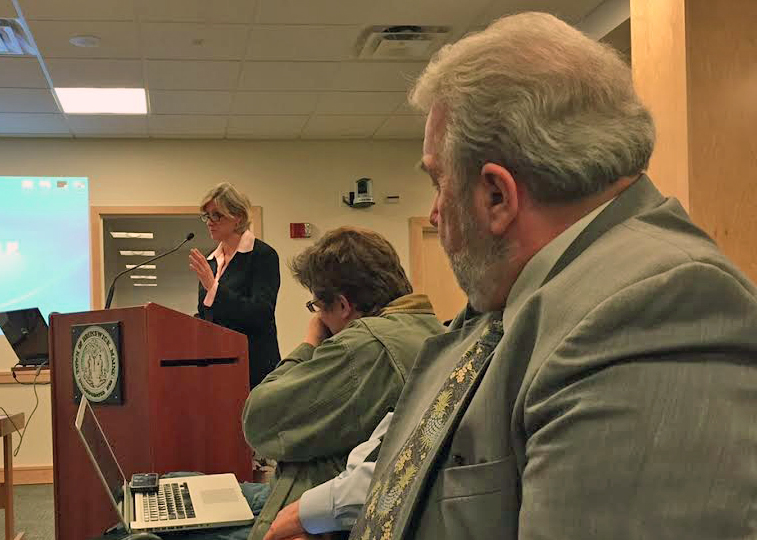 NNEPRA Executive Director Patricia Quinn told the council that an APU (Auxiliary Power Unit) or plug-in unit had been ordered that very day and would likely take eight to ten weeks for delivery. She also noted that the Maine DOT had budgeted $70 thousand for the unit and its installation. She explained that the APU would not halt all idling as the GE engines monitor themselves and restart when the onboard computer deems it necessary. It would, however, help reduce idling time at temperatures above 45 degrees.
Ms. Quinn told the council that the preferred location for the APU would be on NNEPRA's property near Church Road. Two other possible locations, Cedar Street and the Brunswick Station, would interfere with other train traffic and therefore would not be operationally sound.
After considerable debate, the council defeated a resolution that would have encouraged NNEPRA to do what it had already done. Several council members expressed the opinion that NNEPRA and Amtrak were best qualified to make such technical decisions. Ms. Quinn added that they were investigating the acquisition of an air compressor to maintain the train's brake pressure and that she would be willing to come back to the council and provide a progress report.
A second proposal on the town council agenda would have recommended that the APU be installed at the train station. Considering that Ms. Quinn had already addressed the operational problems associated with such a suggestion (blocking other train traffic and inspection difficulties), the item was not proposed and the session ended with one moton defeated and the second agenda item not pursued.
April NNEPRA Board Meeting & Brunswick Town Council Session
Details

Parent Category: NNEPRA
Published on Tuesday, 28 April 2015 14:40
Written by TRN Webmaster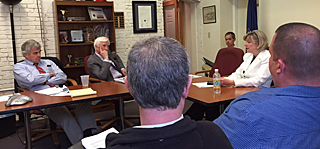 Downeaster Performance:
It was a busy day for NNERPA Executive Director Patricia Quinn as she dealt with declining ridership and on time performance numbers amid growing train cancellations due to track work and extensive slow orders.
March, 2015 ridership numbers declined from 44,215 last year to 37,318 this year. February saw ridership decline by 6,797 passengers and February OTP was...4.7%. FY2015 has seen some 157 trains cancelled - hard to carry riders when the trains aren't running.
Track Maintenance:
Starting May 4th and lasting for six weeks, mid-day trains on Mondays-Fridays will be cancelled to allow PanAm to complete the installation of some 22,000 ties. Six trains will be running during that period: #680, #682, #685, #687, #688 & #689 - delays are expected. All weekend trains will run as scheduled.
Brunswick Idling:
Responding to requests from the state Joint Transportation Committee and the Town Council of Brunswick to reduce idling time in Brunswick, NNEPRA is proposing that a temporary 480-volt track-side power unit be installed at the Church Road end of their layover property. It was pointed out that the electrical connection would not halt all idling, as the GE engines regularly monitor themselves and, if necessary, take corrective action - for example, restarting the engine when temperatures go below 45 degrees. The board supported the staff recommendation, but before approving the estimated $60-$80 thousand expenditure, asked for feedback from the Brunswick Town Council.
Town Council Meeting: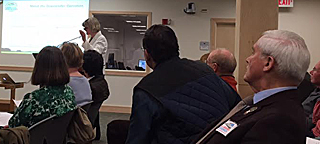 In the evening, Ms. Quinn appeared before the Brunswick Town Council to update them on the proposed layover facility and to set-the-record-straight on certain misleading perceptions propagated by the opposition (that's a euphemistic phrase for 'rumor mongering').
One rumor was that other trains might use the facility (the MBTA!) - Ms. Quinn firmly said that was "out of the question." The heavy maintenance rumor had to be spiked again as one councilman asked if there would be any "heavy cranes for that purpose in the building?" "No," said Ms. Quinn. "It's for light maintenance, there are no heavy cranes or pits below the trains." She assured the council that the Downeaster service is confined to Brunswick through Boston and would not expand. If additional feeder services from other Maine cities are approved, they would most likely connect to the system in Portland.
The temporary track-side power hookup was also discussed briefly, but the council decided that the details would be explored next Monday evening.
Patricia Quinn to Appear Monday Evening Before Brunswick Town Council
Details

Published on Saturday, 25 April 2015 22:57
Written by TRN Webmaster
Notice from All Aboard Brunswick:
Hello, All Aboard Brunswick friends—
We have an update on the layover facility for the Downeaster.
Patricia Quinn, executive director of NNEPRA, will be at the Brunswick Town Council meeting on Monday, April 27, at 7:00 p.m., to present an update on the Downeaster and progress toward constructing the layover facility. We believe her primary topic will be a plug-in power facility in Brunswick that was proposed during the Transportation Committee's deliberations on L.D. 439, "An Act To Prohibit Excessive Idling of Passenger Trains."

This temporary solution will not prevent idling in the winter to keep engine fluids at operating temperature or periodic idling year-round to deliver compressed air to the brakes. It also will not cure the problem of overnight idling in Portland by the Downeaster train sets, and it will not enable NNEPRA to increase the number of round-trips between Brunswick and Boston.
It is important for as many AAB supporters as possible to attend the Town Council meeting to show support for the BLF, the Downeaster, and NNEPRA. We understand that members of the Brunswick West Neighborhood Coalition, who oppose the layover facility, will attend as well. If you can join us, that would be great. We'll have All Aboard Brunswick stickers available if you choose to identify yourself as a supporter of the Downeaster and the Brunswick Layover Facility.
Patricia's report is early on the agenda, so it won't be a long night.
On April 24, the court reporter delivered the transcript of the March 25 DEP public hearing. Closing briefs for all interested parties are due on Wednesday, May 6, and we expect a ruling 45 working days after that, or around July 8.
If you are a resident of Brunswick and you can't make it to the April 27 Town Council meeting, please consider sending a brief email to your Town Councilor expressing your support for the Brunswick Layover Facility, the Downeaster, and NNEPRA. You can find a listing of Brunswick councilors and their addresses at http://www.brunswickme.org/departments/town-council. Be sure to include your street address below your "signature."
Thank you very much,
Emily Boochever
This email address is being protected from spambots. You need JavaScript enabled to view it.
Trainsportation Committee Tables Anti-Passenger Rail Idling Bill
Details

Published on Friday, 10 April 2015 20:21
Written by TRN Webmaster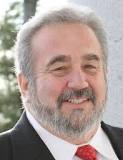 The Joint Committee on Transportation in Augusta heard testimony yesterday relating to SP 168 - An Act To Prohibit Excessive Idling of Passenger Trains. It was introduced by Sen. Stan Gerzofsky of Brunswick, who is known as an aggressive opponent of the train and NNEPRA's Executive Director Patricia Quinn. The bill was 'tabled' but could be resuscitated. If passed, it would severely hamper or shut down Amtrak's Downeaster service (as well as Maine Eastern's excursion trains). It reads:
Read more: Trainsportation Committee Tables Anti-Passenger Rail Idling Bill
Marathon DEP Hearing on NNEPRA's Storm Water Runoff Permit
Details

Published on Thursday, 26 March 2015 13:07
Written by TRN Webmaster
It was an all-day event as the DEP held extensive sessions on NNEPRA's Storm Water Runoff Permit request. The permit is required for the construction of the Downeaster's Brunswick Layover Facility. It began at 9:00 a.m. and ended at 8:00 p.m. (with some lunch/dinner breaks). This was the first such public hearing the DEP has ever organized for this type of permit.
The evening public session, held at the Brunswick Golf Club, brought out nearly two hundred advocates - against and for the permit. Those against feared disruption of their neighborhood due to alleged pollution and flooding and those in favor disputed their fears and emphasized the economic benefits of the expansion.
The Portland Press Herald has a full article on the hearing as well as background information on what has become an intense political dispute. Go here.
Read more: Marathon DEP Hearing on NNEPRA's Storm Water Runoff Permit