News Brief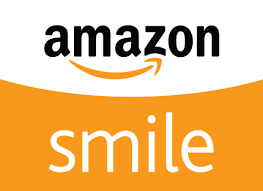 Just in Time for Christmas shopping...You can now donate to TrainRiders/NE by enrolling in the SMILE program at Amazon. For every eligible purchase you make, we'll receive .5% of your purchase price. Go here for more information and after signing up, search for "trainriders northeast" and select it as your preferred non-profit. It costs you nothing but will benefit New England's premier passenger rail advocacy organization. We thank you for your support.
NNEPRA Board Meeting in Saco - A Growing Community
The NNEPRA Board of Directors boarded the Downeaster in Portland for the short ride to Saco for their July meeting.
The FY2017 numbers were confirmed: 511,422 riders (9% above forecast) and $8,620,119 in Revenue (7% above target). Executive Director Patricia Quinn noted that June ridership numbers (45,889) were a record for that month. FY2018 started out with a record-breaking July (firm numbers to come). As Ms. Quinn summarized it, ridership has been "phenomenal!"
The Downeaster's Overall Customer Satisfaction numbers exceeded the Amtrak figures by six points in May (90 vs. 84).
The fly in the ointment continues to be On Time Performance with June showing only 70%. Continuing projects on the MBTA line is the main culprit.
Saco City Manager, Kevin Sutherland, briefed the board and public about the city's recent economic growth, which is attributed in large part to the Downeaster service. Following the board meeting, he conducted a tour of Mill Building #4 (opposite the train station) and other areas of the city's growth.
TrainRiders/NE produced a video on the tour with the support of Maine HDTV.