Our New Vision
TrainRiders Northeast brought the Downeaster to Portland, ME in 2001 and Brunswick ME in 2012. Our New Vision: An across-the-platform Amtrak connection at Boston's North Station, serving Worcester, Springfield, Hartford, New Haven & New York's Penn Station (Moynihan Train Hall). Our continued success depends on your donation. Use our PayPal button to help us reach this goal. Many thanks for your continued support. Wayne Davis, Chairman
Progress in NH for Commuter Rail
Details

Created: 20 July 2019

20 July 2019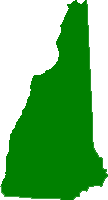 Year after year, NH rail advocates have tried but failed to access federal money to analyze the viability of passenger rail service from Boston to Nashua and Manchester (Dover, Durham and Exeter are already served by the Maine-sponsored Amtrak Downeaster).
This year is different - strong support in the Legislature and no veto from the governor's office!
The following is from Bob Hall, TrainRiders/NE's Vice-Chair and long-time advocate for expanded passenger rail service in the Granite State.
July 2019 marked the first signs by the State of New Hampshire of support for the return of rail passenger service to the Merrimack Valley communities of Nashua and Manchester. Trainriders/Northeast along with many other local and state organizations, businesses residents and elected officials as well as educational communities have long advocated for such service.
Senate Bill 241 after affirmative votes in both the New Hampshire House and Senate was allowed to become law by Governor Chris Sununu without his signature. This action will allow policymakers to make informed decisions as steps are taken to restoring passenger rail. No money will be used from the New Hampshire General fund rather this bill allows New Hampshire DOT to use the state's abundance of highway toll credits.
Among the upcoming discussions will be a dialogue with Massachusetts official regarding extending the commuter rail from Lowell northward to Manchester, discussions with the rail owner Pan Am Railways, along with City of Nashua and Manchester Officials on exact locations of stations and amenities. The New Hampshire Congressional Delegation will be key in bringing much needed federal money into the project.
As Trainriders well knows don't look for that first train yet! The nays will be out in force every step of the way! Those advocates must remain strong determined and show up at public meetings. Most of all respond to those negative editorials they will become more and more common the closer we get to rail service.. Remember it's ok spending a Billion dollars on I 93 and that is an investment but putting any money into passenger rail is a subsidy. This is an example of bias found in 2019 New Hampshire Transportation Policy. What we really need is good public transportation for all modes.
Trainriders/Northeast welcomes New Hampshire as taking the first steps in supporting passenger rail back to the Granite State. You can count of us to be there eve3ry step of the way.
Robert L Hall
Kensington, NH
Vice Chair
Trainriders/Northeast