Our New Vision
TrainRiders Northeast brought the Downeaster to Portland, ME in 2001 and Brunswick ME in 2012. Our New Vision: An across-the-platform Amtrak connection at Boston's North Station, serving Worcester, Springfield, Hartford, New Haven & New York's Penn Station (Moynihan Train Hall). Our continued success depends on your donation. Use our PayPal button to help us reach this goal. Many thanks for your continued support. Wayne Davis, Chairman
CSX to Acquire PanAm's New England Rail Network
Details

Created: 01 December 2020

01 December 2020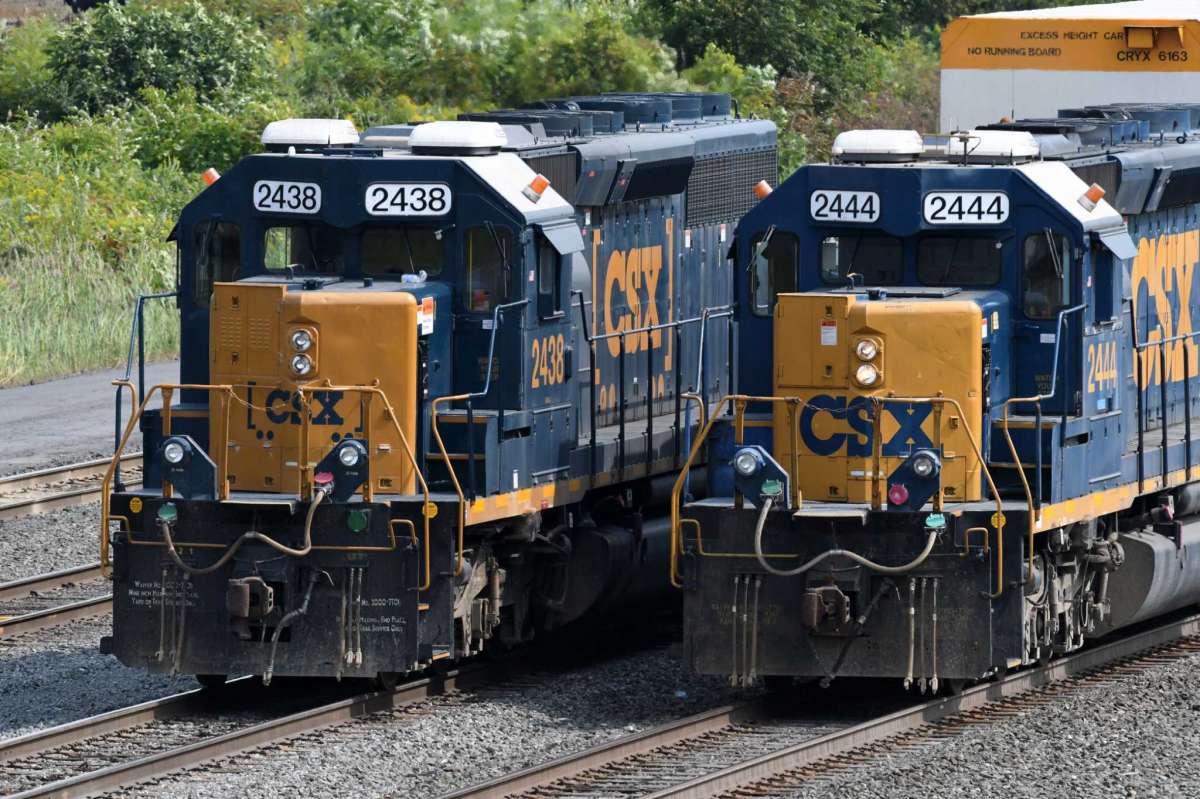 The Amtrak Downeaster will soon have a new host railroad - CSX. The freight railroad has agreed to acquire Pan Am Railways' northern New England network for an estimated $700 million. The details of the agreement, which are not yet public, will be reviewed by the U.S. Surface Transportation Board.
NNEPRA Executive Director Patricia Quinn told TrainRidersNE: "We have enjoyed a long and productive working relationship with Pan Am Railways which we look forward to continuing with this new partner, in a new era, filled with opportunity."
Pan Am President David A. Fink said this about the upcoming merger, "Pan Am is pleased to reach this agreement with CSX, a North American leader in rail-based freight transportation. This is great news for New England shippers and the national freight network overall."
A full article from Trains Magazine.
Safe Amtrak Downeaster Travel During the Pandemic
Details

Created: 25 October 2020

25 October 2020
What's it like to travel on the Amtrak Downeaster during the Covid-19 pandemic? In a few words, 'safe and comfortable.'
Wayne Davis took to the train to chat with the passengers about their experience and the conductors about the Covid protocols.
Ridership continues to grow, albeit not as fast as we'd like to see. Why not take a trip to NOWHERE, between Brunswick and Boston, just to get out of the house? The crews will be delighted to see you.
Slow Growth of Public Transportation in Maine during Covid-19 Crisis
Details

Created: 10 October 2020

10 October 2020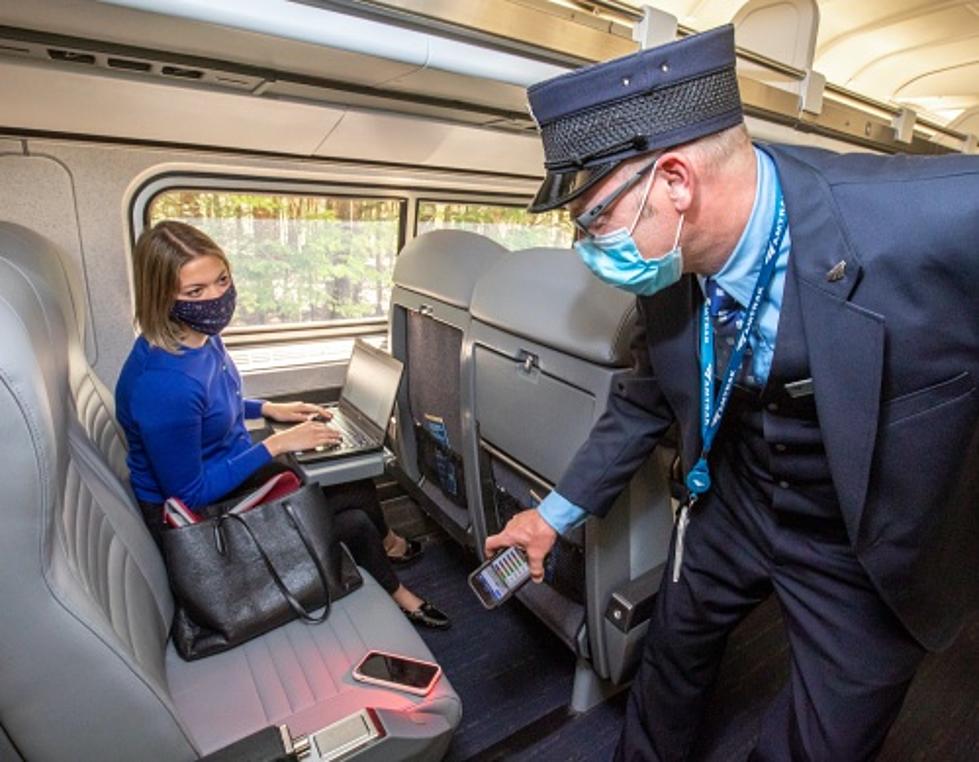 The travel industry expected that public transportation ridership in Maine would increase moderately as the Corvid-19 virus receded. That hope has not been realized even though Maine has one of the lowest infection rates in the US.
Read more: Slow Growth of Public Transportation in Maine during Covid-19 Crisis
Bikes Ride the Downeaster
Details

Created: 17 September 2020

17 September 2020
It's been a long effort on the part of bikers, environmentalists, NNEPRA and Amtrak itself, but bikers can now bring their 'vehicles' onboard the Downeaster at any station stop.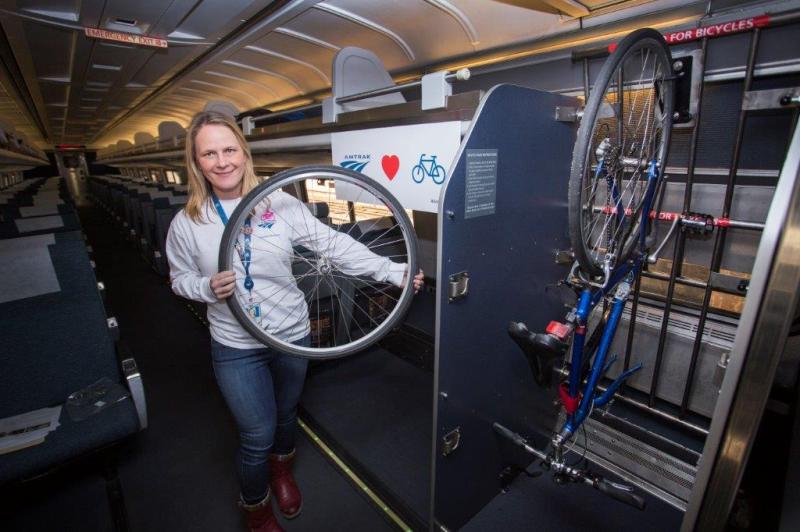 Before this, one could only bring a bike aboard at Brunswick, Portland, Woburn and Boston - a long platform was needed.
There are some limitations and an additional cost, but what an improvement!
Here are the details from Amtrak.
The Downeaster Receives Covid-19 Funding
Details

Created: 15 September 2020

15 September 2020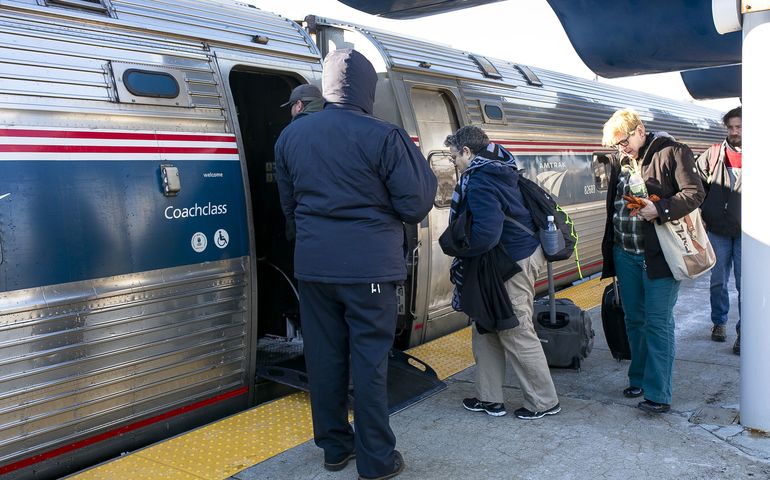 $2.1 million in federal funding arrived from Washington to "cover operating and preventative maintenance expenses during the pandemic."
Senator Collins, R-ME, made the announcement stating, "This critical investment will allow the Downeaster to make important improvements to its rail line in Maine, enhancing safety, efficiency, and reliability for the hundreds of thousands of passengers who use this service each year."
The Downeaster is running four round trips to Boston from Brunswick. Covid-19 protocols include the wearing of masks, social distancing when possible and extensive cleaning of the coaches by the Downeaster maintenance personnel.
The full article can be read at MaineBiz.com.