Our New Vision
TrainRiders Northeast brought the Downeaster to Portland, ME in 2001 and Brunswick ME in 2012. Our New Vision: An across-the-platform Amtrak connection at Boston's North Station, serving Worcester, Springfield, Hartford, New Haven & New York's Penn Station (Moynihan Train Hall). Our continued success depends on your donation. Use our PayPal button to help us reach this goal. Many thanks for your continued support. Wayne Davis, Chairman
Railroad Sources Say PanAm RailWays is For Sale
Details

Created: 01 July 2020

01 July 2020
PanAm, on whose tracks the Downeaster runs from Brunswick to the NH/MA line, is up for sale according to several authoritative rail sources. Pan Am has extensive rail holdings in four of the six New England states.
This from the Trains Magazine: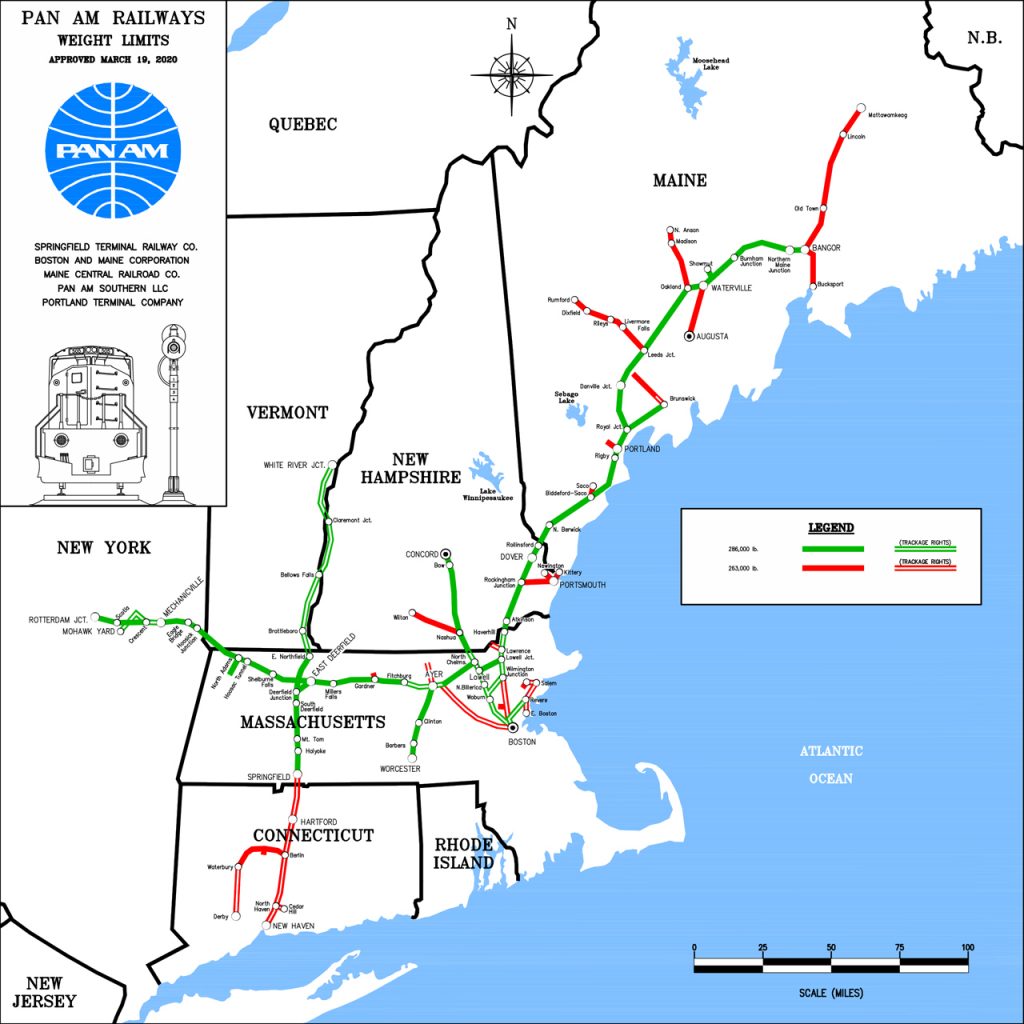 BILLERICA, Mass. — New England regional Pan Am Railways is for sale.
The privately held company, owned by 78-year-old Tim Mellon and other investors, has enlisted BMO Financial Group to assist with a potential sale transaction, according to multiple railroad industry sources.
Pan Am officials did not respond to a request for comment.
Industry observers say there will be considerable competition to buy Pan Am, which operates on 1,700 route miles and is the largest regional railroad in North America.
"I would expect that everyone is going to be interested in it," says independent railroad analyst Anthony B. Hatch.
Happy Birthday, NNEPRA - Born in 1995!
Details

Created: 27 June 2020

27 June 2020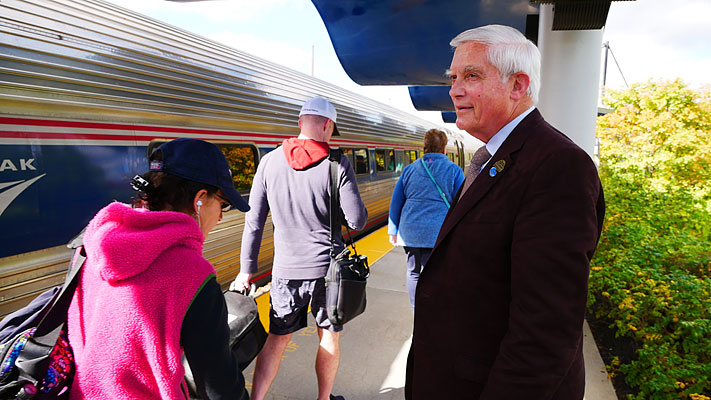 On June 27th, 1995, the Maine Senate cleared away the last legislative hurdle standing in the way of resumption of passenger rail service to Maine. LD 1255, An Act to create the Northern New England Rail Authority, passed by the necessary two-thirds majority, the Maine House having approved it the week before. Governor Angus King signed the bill on June 29th.
From Wayne Davis: "It occurs to me that this act and the last one are important dates not just for Maine - but also for New Hampshire and Massachusetts. Of course, the text goes on to say that without TNE's dogged determination there is little doubt that the bill would have failed - and goes on to thank oodles of folks - Senators Cohen and Snowe, Representative John Baldacci and more."
TrainRiders/NE participated in the writing of the legislation that created NNEPRA - our baby in 1995!
Read all about it in our 1995 newsletter! Click on the old banner below.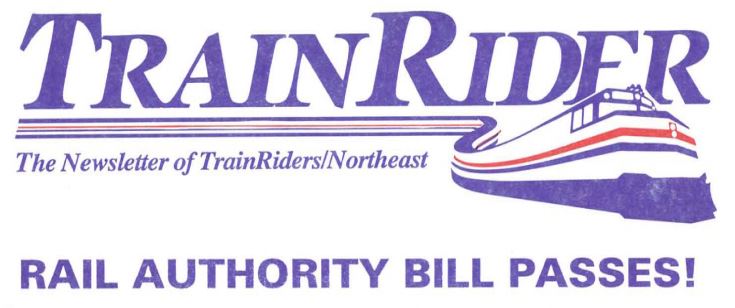 Amtrak to Cut Many Long Distance Trains
Details

Created: 19 June 2020

19 June 2020
Amtrak Executive Vice President and Chief Marketing and Revenue Officer Roger Harris, in a June 15 letter to employees, announced that Amtrak nationally will cut many long-distance trains as a result of a significant loss in ridership due to the coronavirus. He notes that some services have seen a 95% drop in passengers.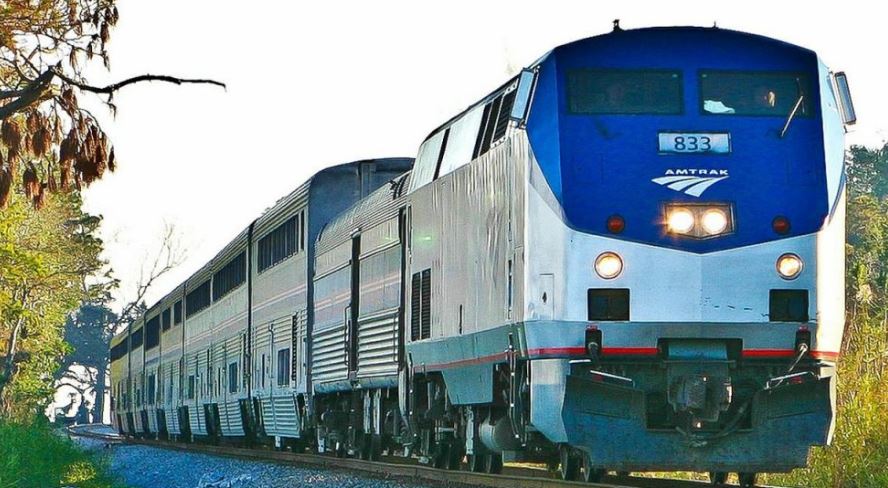 But Railway Age asks if some of the services will be permanently eliminated and the national system destroyed. Amtrak to Cut Many Long Distance Trains
Downeaster Service to Resume June 15th with One Roundtrip
Details

Created: 10 June 2020

10 June 2020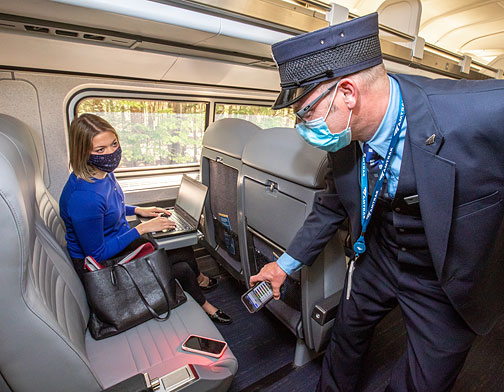 NNEPRA has announced that Phase 1 of the restoration of Downeaster service between Brunswick and Boston will get underway on Monday, June 15th with trains #680 & #685.
NNEPRA states that the purpose of the service is to "provide commuting options for essential workers and those who are traveling for essential purposes."
Enhanced Health and Safety Protocols will be implemented, which include:
Read more: Downeaster Service to Resume June 15th with One Roundtrip
NNEPRA Operations Meeting Briefs on Downeaster's Preparations For Return to Service
Details

Created: 08 May 2020

08 May 2020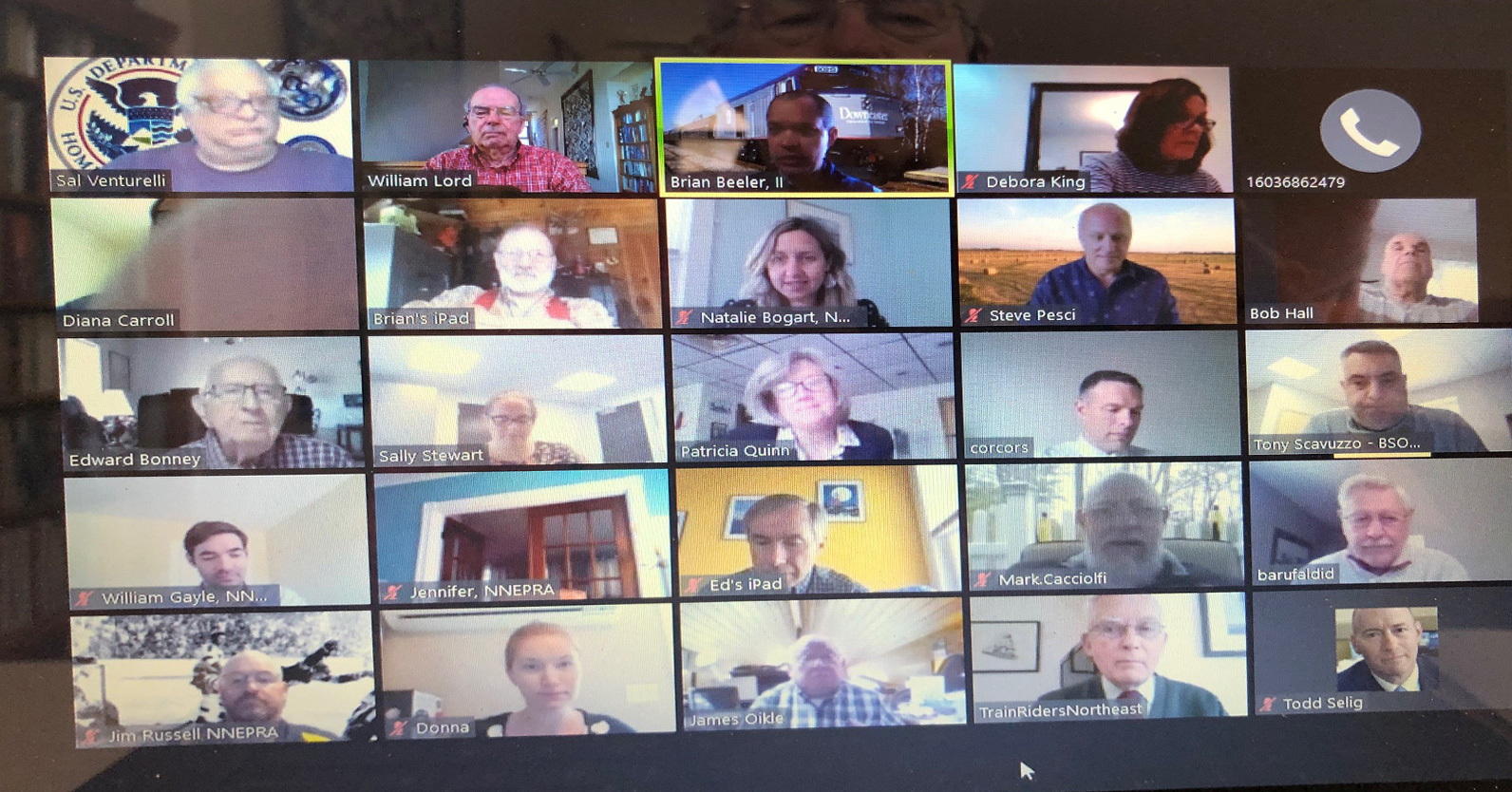 NNEPRA conducts a bi-monthly Operations Committee Meeting for station representatives along the route, town managers, Amtrak management, Homeland Security and other interested parties. Today's virtual meeting saw some 30 participants sign-on from their homes, cars and offices.


NNEPRA Executive Director Patricia Quinn briefed all on the rail authority's activities during the current shutdown and what lies ahead for the Downeaster service.

The Downeaster had seen record ridership/revenue numbers for the first 7 months of FY2020. All data pointed to record ridership approaching 590,000...until the virus brought the service to a halt.
During this hiatus, NNEPRA has been working with PanAm to accelerated specific track maintenance projects - in particular, tie replacement work between Plastow and Dover. This was scheduled for the fall, it will now begin this spring while train traffic is relatively low (PanAm freights are still running).
NNEPRA has created a Service Restoration & Recovery Plan (dependent on federal and state requirements).


All trains will be deep-cleaned at the end of each day in the Brunswick Layover Facility. Amtrak will use a particularly strong disinfectant to kill any viruses onboard the train.
All Amtrak personnel will wear masks.
All riders will wear masks. Once at your seat, the mask can be removed.
Social distancing will require that ridership be limited to half the normal passenger load (approx. 150 per trainset).
Service will be resumed in three stages:
1-Travel restricted - essential workers only
2-Travel allowed
3-Travel encouraged
New signage summarizing the 'new reality' will be placed at all stations.
The restoration of service will likely begin with one roundtrip/day and then slowly increase over time.

All participants congratulated Patricia and her staff for 'keeping the dream alive' during this difficult period.