Our New Vision
TrainRiders Northeast brought the Downeaster to Portland, ME in 2001 and Brunswick ME in 2012. Our New Vision: An across the platform, Amtrak connection at Boston's North Station, serving Worcester, Springfield, Hartford, New Haven & New York's Penn Station. Our continued success depends on your donation. Use our PayPal button to help us reach this goal. Many thanks for your continued support. Wayne Davis, Chairman
Wayne Davis Hosts Apprentice Chef as She Starts 21-City 'Amazing Restaurants Tour' on Amtrak
Details

Created: 06 July 2019

06 July 2019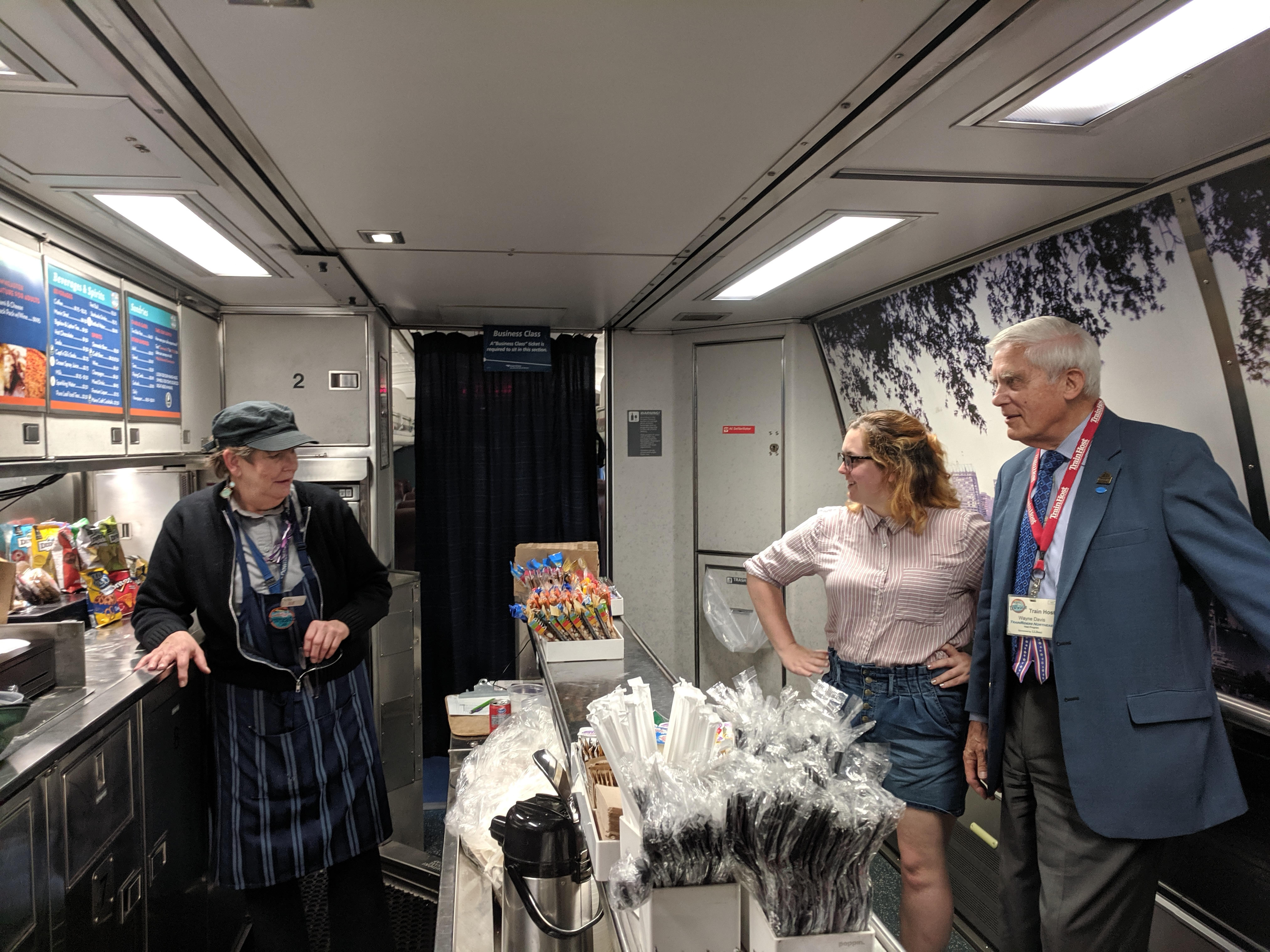 Each rider on the Amtrak Downeaster has a unique story to tell - and so does Madison Butler.
Recently, Wayne Davis of TrainRiders/NE hosted apprentice chef 'Madi' Butler on a short trip from Portland to Freeport as she began her fascinating food search via Amtrak. It's a 50-day adventure, visiting 21 cities under the auspices of the Rail Passengers Association (RPA). It began in Maine and will end in California.
Read more: Wayne Davis Hosts Apprentice Chef as She Starts 21-City 'Amazing Restaurants Tour' on Amtrak
President Trump Threatens to Veto the Transportation Bill Because of Increased Amtrak Funding!!!
Details

Created: 19 June 2019

19 June 2019
From the Rail Passengers Association: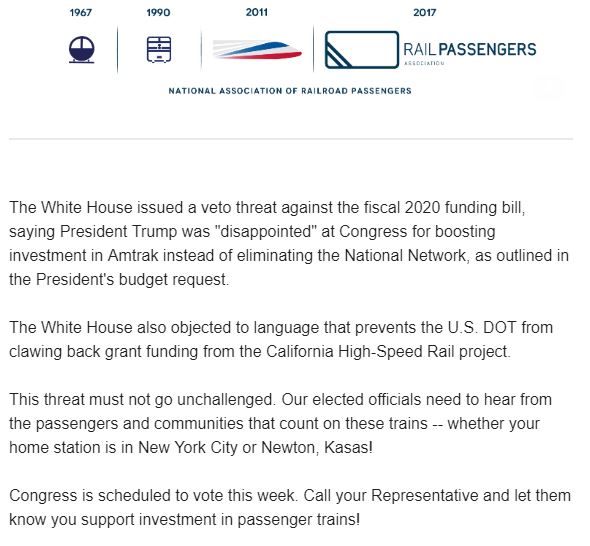 Proposed Downeaster Rockland Extension Not Happening This Summer
Details

Created: 10 June 2019

10 June 2019
From the Portland Press Herald:
"Midcoast passenger rail shelved for 2nd season


Plans for limited passenger rail service to the mid-coast during the summer have been shelved for the second consecutive year.


Patricia Quinn, executive director of the Northern New England Passenger Rail Authority, informed communities of the decision Monday.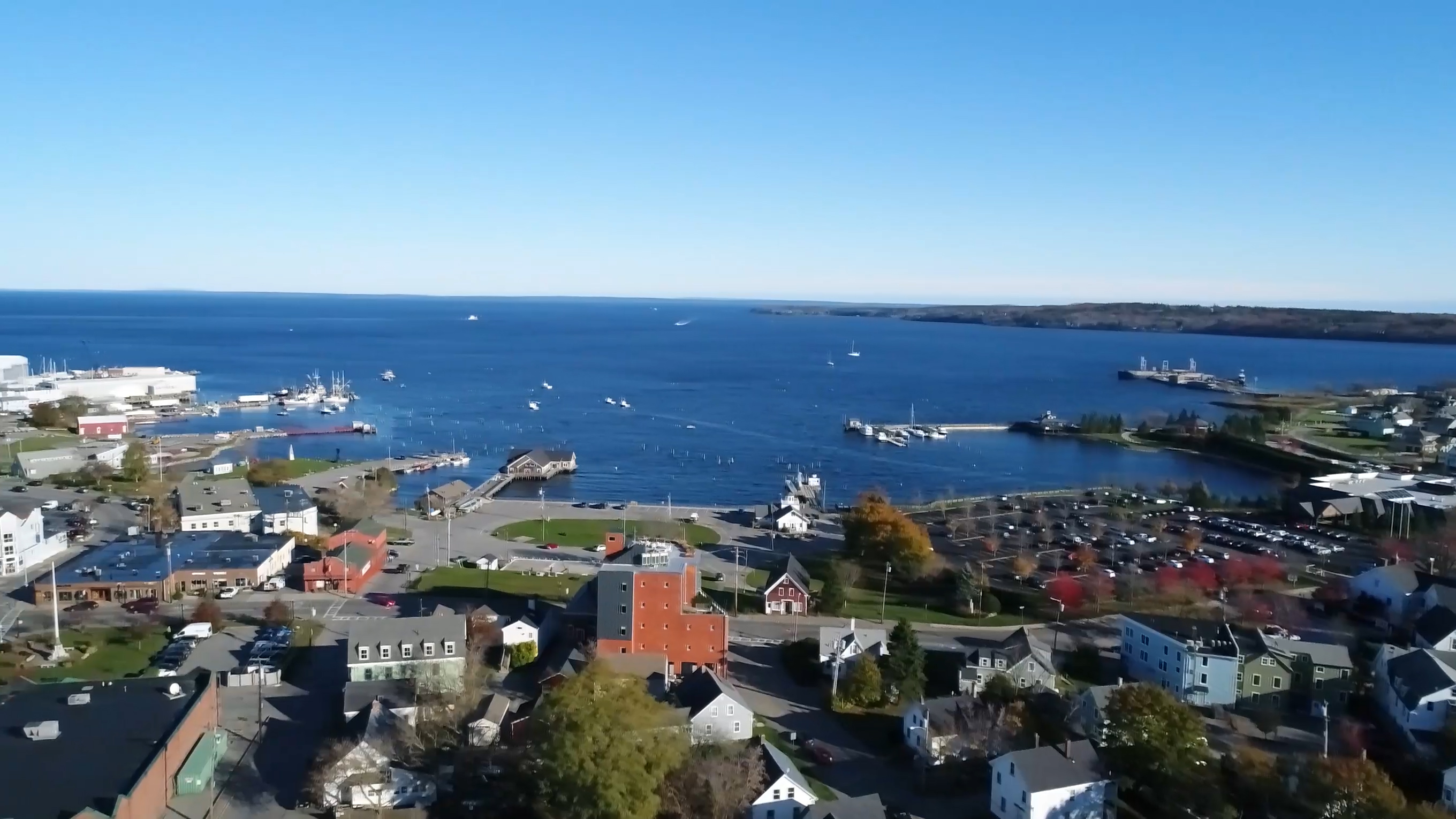 We are very disappointed, but still believe this is a great opportunity and will continue to actively pursue it," Quinn said in her email.

Quinn said that despite efforts of the rail authority, it was simply not possible to begin seasonal passenger service this summer.

"There are many regulatory requirements which need to get settled, and although progress continues to be made, there simply is not enough time to
qualify crews and do the other work necessary to commence service in time for the summer season," the executive director stated in her message.

The Rail Authority had to reach an agreement both with Amtrak, which operates the passenger service, and with Central Maine and Quebec
Railway, which leases the 58-mile Brunswick-to-Rockland line for moving freight.

The lack of a safety assessment of the tracks was the reason given last year when a proposed pilot project failed to move ahead."

NNEPRA's Volunteer Appreciation Luncheon
Details

Created: 21 May 2019

21 May 2019
"This is a 143-mile long community that the Downeaster knits together," said NNEPRA Executive Director Patricia Quinn at this year's Ambassador's Appreciation Luncheon in Portland.
More than one hundred station volunteers, train hosts (A program of TrainRiders/NE) and municipal officials accepted NNEPRA's invitation to celebrate their participation in supporting "America's Favorite Train." Where else can folks from three separate states work as one?
Rail Townhall in Manchester
Details

Created: 13 May 2019

13 May 2019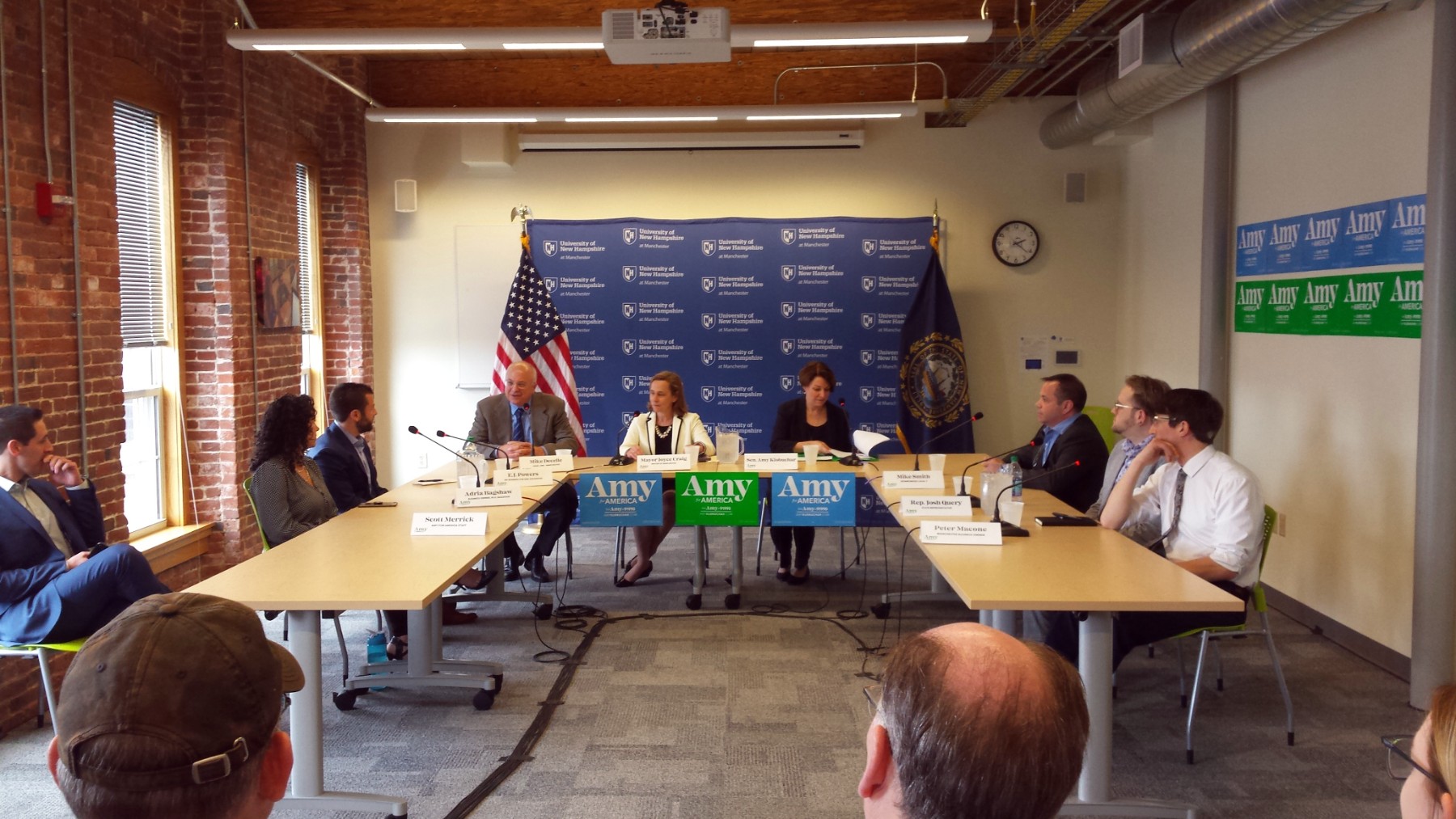 A Rail Townhall was held recently in Manchester, NH, attracting Democratic candidate for president Senator Amy Klobuchar of Minnesota.
Years of work attempting to develop a rail plan to ultimately Concord, Manchester and Nashua with Boston's North Station have been frustrating, to say the least.
The challenges and opportunities of bringing passenger rail service to these population centers are detailed in this article in the ManchesterInklink.
Coastal NH is already served by the Amtrak Downeaster as it carries more than 200,000 passengers from Dover, Durham and Exeter annually. Here's a recent article on the joys of commuting on the Downeaster from Exeter to Boston: https://manchesterinklink.com/ticket-to-ride-whats-it-like-to-commute-to-boston-on-the-downeaster/