Our New Vision
TrainRiders Northeast brought the Downeaster to Portland, ME in 2001 and Brunswick ME in 2012. Our New Vision: An across-the-platform Amtrak connection at Boston's North Station, serving Worcester, Springfield, Hartford, New Haven & New York's Penn Station (Moynihan Train Hall). Our continued success depends on your donation. Use our PayPal button to help us reach this goal. Many thanks for your continued support. Wayne Davis, Chairman
32nd Annual Meeting
Details

Created: 13 January 2021

13 January 2021
Board Members: This will be the landing page that will have the link for 'panelists' and view-only 'attendees' to register for our Annual Meeting Zoom Webinar. They will be required to provide their name and email address. A newer graphic will replace this one.Attendees will be able to view and hear the panelists (i.e., Wayne, Andy, etc. and our guest speakers) but will not be able to be seen or heard. They can interact by using the 'chat' function on Zoom, addressing their questions/comments to a particular panelist or to all panelists.
Here is thelink for today's 2:00 p.m. Board Meeting. I'll open up the video at 1:45 p.m for technical assistance.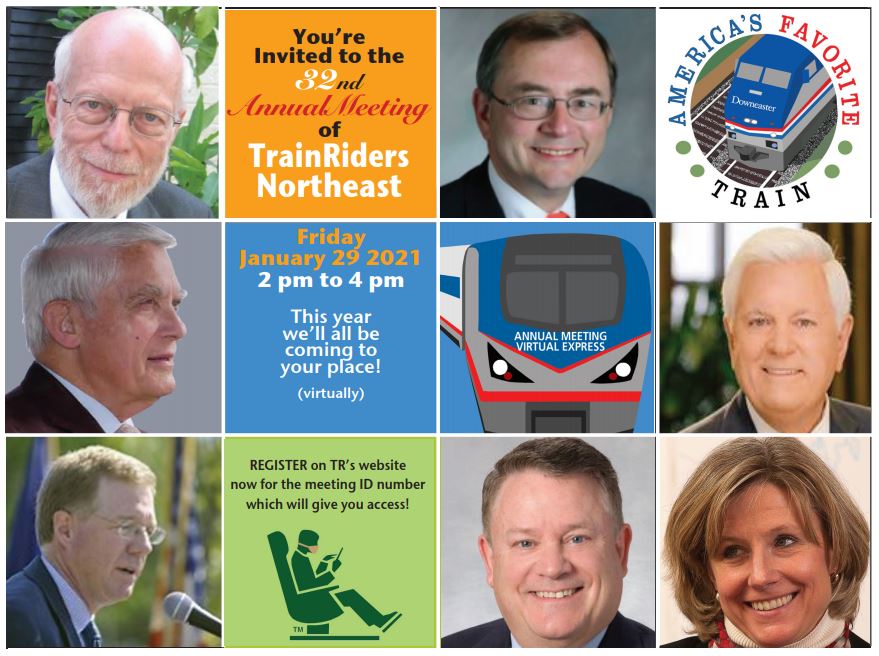 Below is the link to the January 14th Board Meeting.