Our New Vision
TrainRiders Northeast brought the Downeaster to Portland, ME in 2001 and Brunswick ME in 2012. Our New Vision: An across-the-platform Amtrak connection at Boston's North Station, serving Worcester, Springfield, Hartford, New Haven & New York's Penn Station (Moynihan Train Hall). Our continued success depends on your donation. Use our PayPal button to help us reach this goal. Many thanks for your continued support. Wayne Davis, Chairman
NNEPRA January, 2019 Board Meeting
Details

Created: 29 January 2019

29 January 2019
Executive Director Patricia Quinn presented the latest Downeaster Performance Report summarizing the first two quarters of FY2019.

Ridership: Each of the six months showed uneven variations, but the bottom line on actual ridership revealed a small decrease from the targeted goal (-1% or 280,726 vs. 284,036). Ms. Quinn reported that ridership in January would likely exceed the targeted goal.
Revenue: The numbers exceeded slightly the projected farebox ($5,273,148 vs. $5,265,446).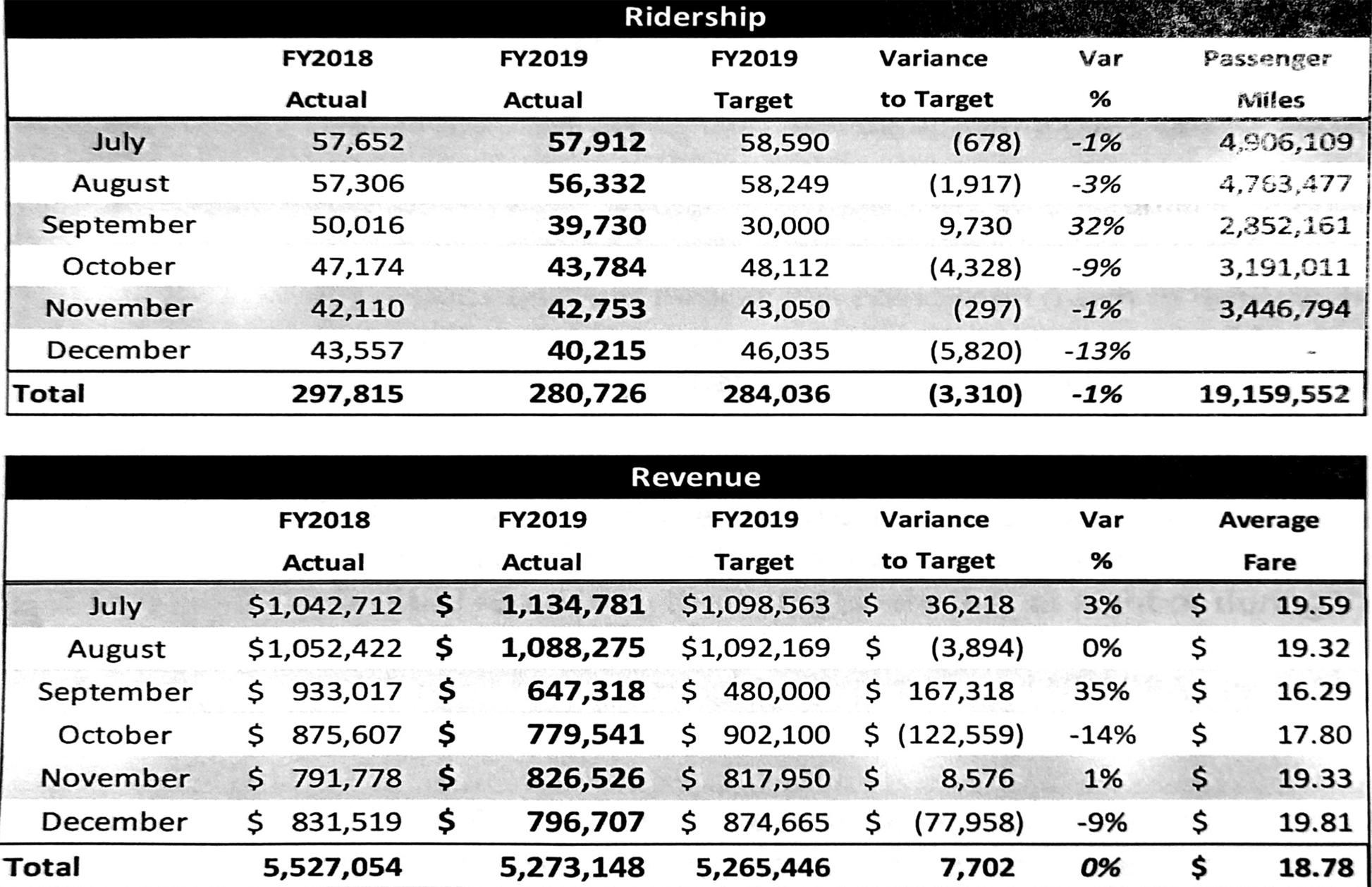 On Time Performance: The replacement of some 15,000 ties in the fall is now delivering a stronger On Time Performance number. In December of 2017, OTP was a disappointing 67%. This past December saw 81%!. Ms. Quinn projected that January's OTP would approach 85%. As a northern New England passenger rail service, cold weather is constantly asserting its impact on OTP, train delays and cancellations.
Customer Satisfaction: The Downeaster's Overall Satisfaction was 92% for December. Amtrak, which has changed their method of computing Customer Satisfaction, scored 91%.
Public Comment: The public raised questions about the proposed Rockland extension, the Lewiston-Auburn study, the Wells Station improvement project and other goals. It was noted that the new administration in Augusta will require some time to "get their feet on the ground" and NNEPRA remains committed to continued improvement and expansion of Downeaster service.