Our New Vision
TrainRiders Northeast brought the Downeaster to Portland, ME in 2001 and Brunswick ME in 2012. Our New Vision: An across-the-platform Amtrak connection at Boston's North Station, serving Worcester, Springfield, Hartford, New Haven & New York's Penn Station (Moynihan Train Hall). Our continued success depends on your donation. Use our PayPal button to help us reach this goal. Many thanks for your continued support. Wayne Davis, Chairman
Rail Townhall in Manchester
Details

Created: 13 May 2019

13 May 2019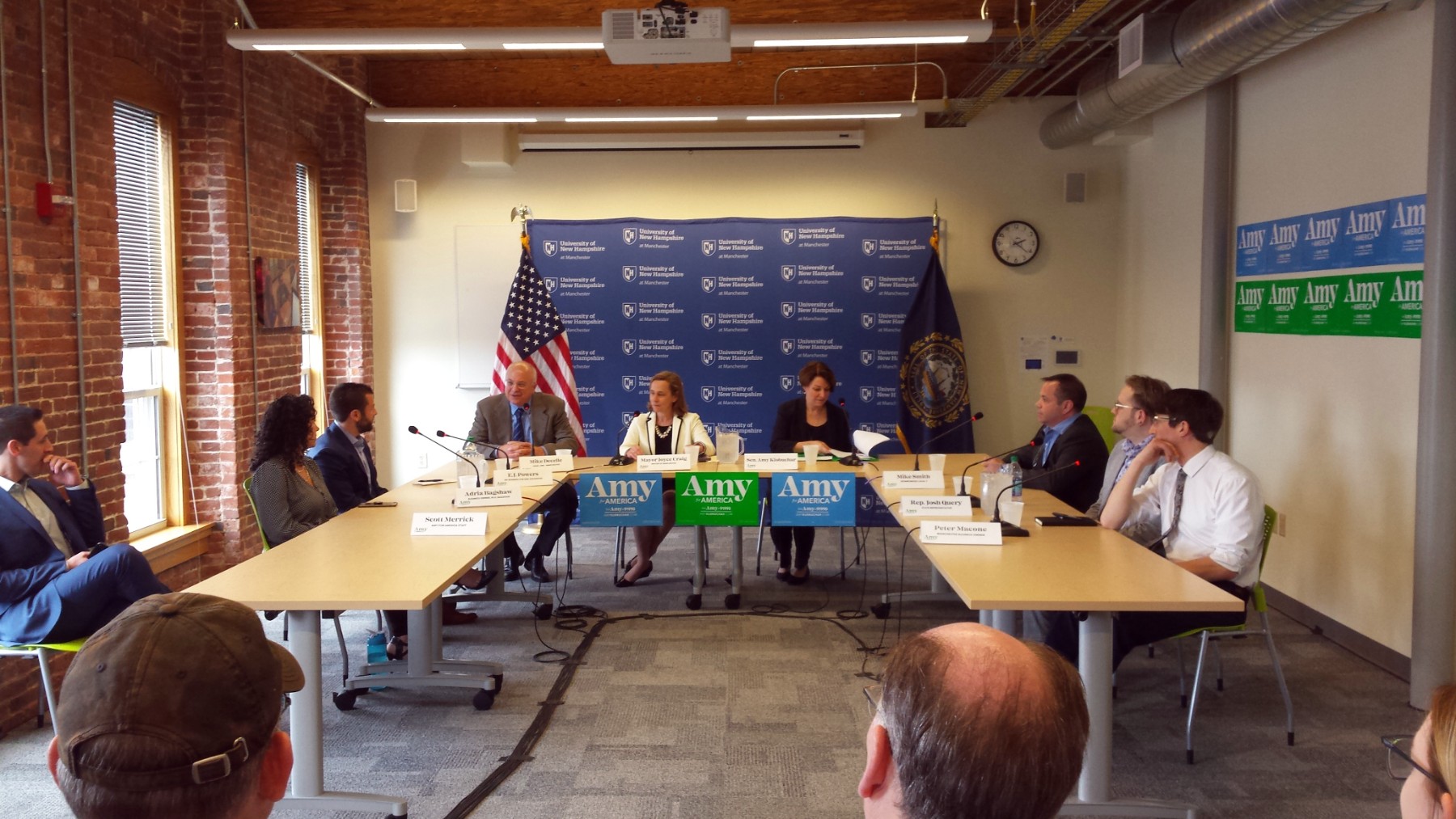 A Rail Townhall was held recently in Manchester, NH, attracting Democratic candidate for president Senator Amy Klobuchar of Minnesota.
Years of work attempting to develop a rail plan to ultimately Concord, Manchester and Nashua with Boston's North Station have been frustrating, to say the least.
The challenges and opportunities of bringing passenger rail service to these population centers are detailed in this article in the ManchesterInklink.
Coastal NH is already served by the Amtrak Downeaster as it carries more than 200,000 passengers from Dover, Durham and Exeter annually. Here's a recent article on the joys of commuting on the Downeaster from Exeter to Boston: https://manchesterinklink.com/ticket-to-ride-whats-it-like-to-commute-to-boston-on-the-downeaster/
Portland Station Relocation Project
Details

Created: 12 April 2019

12 April 2019
NNEPRA is exploring relocating its Portland station to the mainline from its current Mountain Branch site. Executive Director Patricia Quinn briefed the TrainRiders/NE Board on this goal.

The Project Highlights from NNEPRA's Information Briefing Paper:
Relocating the station to the mainline would eliminate stop and reverse moves currently required for trains traveling between Portland, Freeport and Brunswick.
Sets the stage for increased passenger rail service and improved intermodal transit connectivity to and within the greater Portland region.
NNEPRA February, 2019 Board Meeting
Details

Created: 25 February 2019

25 February 2019
The NNEPRA Board welcomed a new member, recently sworn in DOT Commissioner Bruce Van Note. Commissioner Van Note had previously served on the DOT for 27 years and before being nominated, was Director of Policy and Planning for the Maine Turnpike Authority.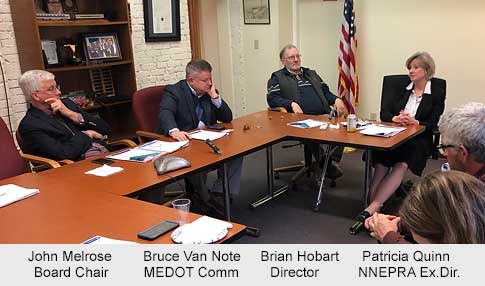 Ridership: The Downeaster Performance Report was discussed. FY 2019 to date (through January) shows a 3% variance in ridership (Target 320,844, Actual 318,689).
California High-speed Train Construction Halted.
Details

Created: 13 February 2019

13 February 2019
California's high-speed train, approved by the voters in 2008, was to have connected Los Angeles and San Francisco. This week, however, the new governor brought the project to a halt concluding that it "would cost too much and take too long." Originally estimated to cost $33 billion, the uncompleted right-of-way has now ballooned to $77 billion and will take 13 additional years to complete.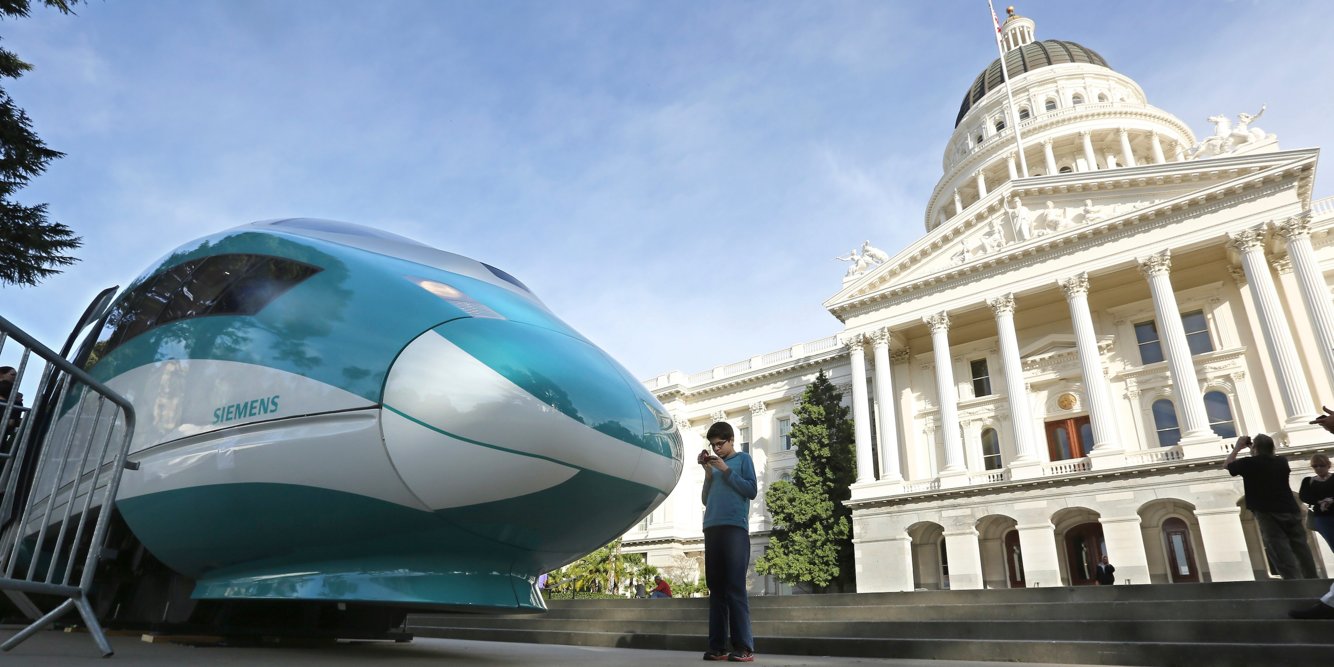 It would have taken the bullet-train 2 hours and 40 minutes to travel the 520 miles between the two California cities at speeds approaching 220 mph. The Acela from Boston to Washington travels some 457 miles in 6 hours and 38 minutes, reaching a maximum speed of 165mph.
More information is available here.
NNEPRA January, 2019 Board Meeting
Details

Created: 29 January 2019

29 January 2019
Executive Director Patricia Quinn presented the latest Downeaster Performance Report summarizing the first two quarters of FY2019.

Ridership: Each of the six months showed uneven variations, but the bottom line on actual ridership revealed a small decrease from the targeted goal (-1% or 280,726 vs. 284,036). Ms. Quinn reported that ridership in January would likely exceed the targeted goal.
Revenue: The numbers exceeded slightly the projected farebox ($5,273,148 vs. $5,265,446).