Our New Vision
TrainRiders Northeast brought the Downeaster to Portland, ME in 2001 and Brunswick ME in 2012. Our New Vision: An across-the-platform Amtrak connection at Boston's North Station, serving Worcester, Springfield, Hartford, New Haven & New York's Penn Station (Moynihan Train Hall). Our continued success depends on your donation. Use our PayPal button to help us reach this goal. Many thanks for your continued support. Wayne Davis, Chairman
John Middleton Passes Away
Details

Created: 28 March 2020

28 March 2020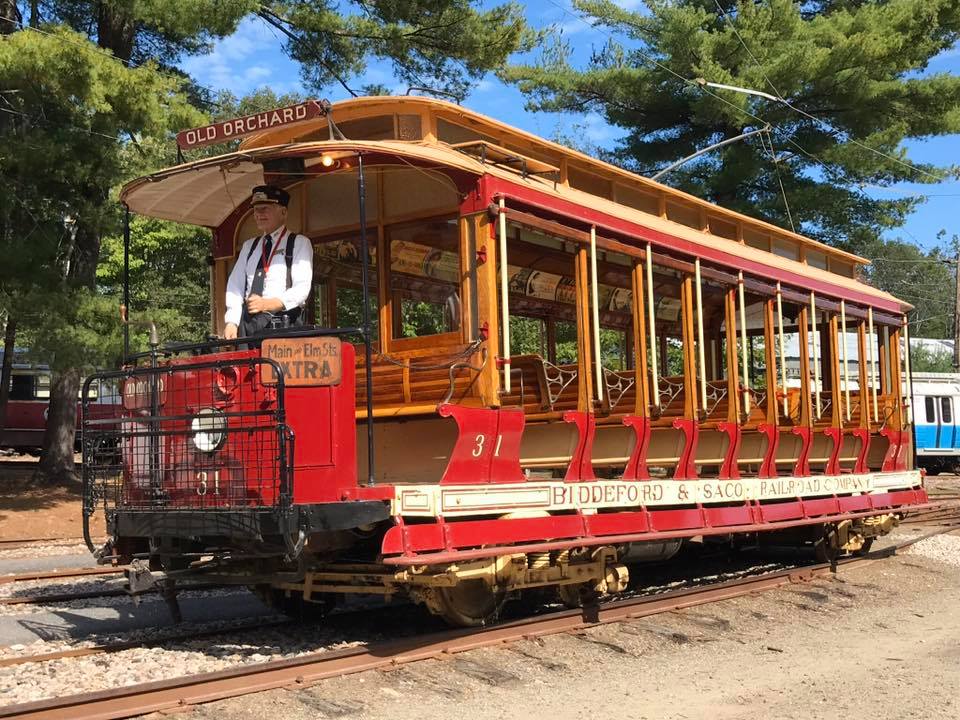 John Middleton, a long-serving and dedicated member of TrainRiders/NE, passed away on March 21st. John was 95. John was an exemplary Train Host as well as the manager of our membership list. He was also on the board of the Trolley Musem in Kennebunkport, The picture, from the museum, captures his passion for rail transportation.
John's son, David, provided the following obituary.
John L Middleton Jr's life came to an end March 21, 2020. He is survived by 4 sons, John, Andrew, David, and Thomas. Born in Cambridge Massachusetts in 1925. John attended the Belmont Hill School in his youth and was drafted into the US Air Corps in 1944. John attended and graduated from Amherst College majoring in Physics. Working as an engineer in the fields of vacuum technology and unusual environment measurement devices for most of his career, he developed and constructed devices used in the Apollo lunar landers. John was a Boy Scout Leader for 7 years and loved sailing, kayaking, and bowling in his leisure. John was an aficionado of things related to rail transit and was an active member of the Seashore Trolley Museum and several model railroad groups in Massachusetts and Maine. John was also Membership Coordinator for the rail advocacy organization Trainriders Northeast for over a decade and served as a volunteer Train Host onboard Amtrak's Downeaster for over 15 years, and was active in that role to the very last..His body will be given to UNE's medical school for research. The family suggests kindness toward one another as a tribute to his life.