Our New Vision
TrainRiders Northeast brought the Downeaster to Portland, ME in 2001 and Brunswick ME in 2012. Our New Vision: An across-the-platform Amtrak connection at Boston's North Station, serving Worcester, Springfield, Hartford, New Haven & New York's Penn Station (Moynihan Train Hall). Our continued success depends on your donation. Use our PayPal button to help us reach this goal. Many thanks for your continued support. Wayne Davis, Chairman
North Station's New Pedestrian Tunnel Now Open
Details

Created: 09 January 2019

09 January 2019
It's no longer necessary to walk outdoors (wind, rain, snow & angry traffic) to get to the Orange/Green Lines from North Station. A new underground connecting tunnel has been opened.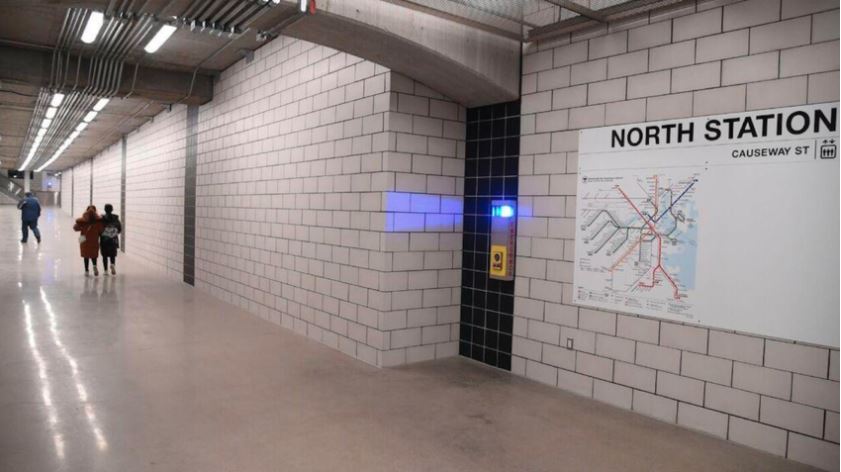 This means there's no need to fight foul weather while continuing your trip to South Station or local 'T' stops in Beantown. Progress takes time, but when it arrives, it's a miracle! Well done, Boston! More from the Boston Globe.
30th Annual Meeting of TrainRiders/Northeast
Details

Created: 25 November 2018

25 November 2018
On Friday, December 14th, TrainRiders/NE celebrated its 30th year of grassroots advocacy on behalf of passenger rail in the Northeast. Our pride and joy, the Amtrak Downeaster, marked its 17th year of serving Maine, New Hampshire and Massachusetts.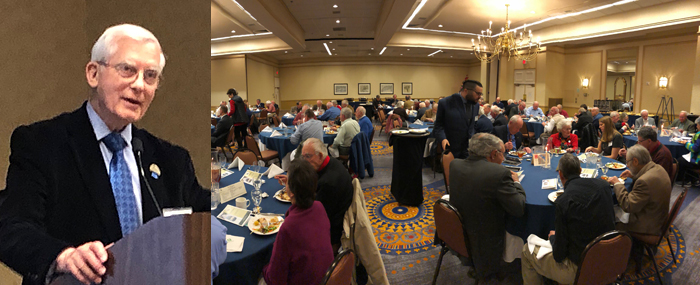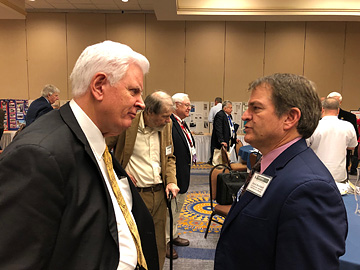 Our Keynote Speaker was Eugene (Gene) Skoropowski, Senior Passenger Rail Consultant, TY Lin International, whose 40 years of railroading experience brought Florida's privately-funded passenger rail service to fruition.
NNEPRA Annual Meeting Celebrates FY2018
Details

Created: 30 October 2018

30 October 2018
The NNEPRA Annual Meeting was filled with the sweet smell of success.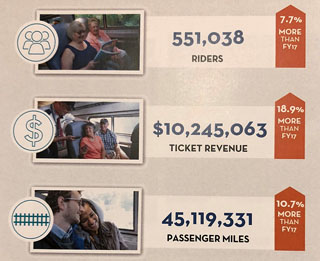 New records were set in FY18 - Ridership (7.7% more than FY17) ticket revenue (18.9% more than FY17) and passenger miles (10.7% more than FY17).
Nine months of FY18 set new ridership records.
The Downeaster maintained one of the highest customer satisfaction ratings in the country in FY18 at 90%.
Kennebunk Cancels Planned Downeaster Stop!
Details

Created: 10 October 2018

10 October 2018
...from SeacoastOnline.com by Donna Buttarattzi
KENNEBUNK -- The Board of Selectmen voted Tuesday to pull the plug on plans for an Amtrak Downeaster station that would have brought passenger rail service to downtown Kennebunk.
Four years after voters approved $300,000 for a seasonal train stop in town, the board voted unanimously Tuesday to officially halt the plans that appeared to be close to coming to fruition just a few weeks ago.
Board Chairman Dick Morin read a statement from the board saying, "As we narrowed the conversation regarding the details of the project with regard to things such as renting versus owning and space availability for parking and restrooms, it became more apparent that this location, with its significant limitations, presented a situation that would make us losers if it won, meaning if it was successful, and losers if the project failed at that location."
NNEPRA Joins Other States to Keep the Dome Car Rolling
Details

Created: 06 September 2018

06 September 2018
The bi-monthly Downeaster Operations Meeting was held on the Great Dome Car yesterday. It was an appropriate location after Amtrak announced plans to eliminate the very popular car from their fleet as of December 31st, 2018. The proposed "sunset" of the car was clearly on the minds of those who were interviewed.
NNEPRA Executive Director Patricia Quinn announced that a group of states, including Maine, have inquired of Amtrak as what it would cost to refurbish and keep the Dome car in service, rather than have it permanently taken out of service at the end of this year.
Come along for the ride and hear from those on board.